Financial Services (FinServ)
Racial diversity in the workplace boosts business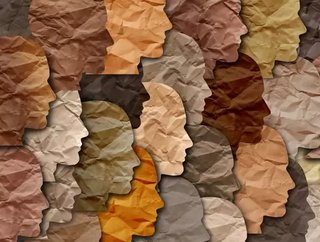 Many companies work hard to maintain workforce diversity. However, some fail and they could be missing out, suggests a new study by McKinsey...
Many companies work hard to maintain workforce diversity. However, some fail and they could be missing out, suggests a new study by McKinsey.
Workplace diversity remains a hot topic in the corporate world. And even though studies show that greater diversity results in greater success, numbers could still be better. Racial equity has a direct correlation with profitable business outcomes. For every 10% more racially or ethnically diverse a company's senior team is, earnings are an estimated 1% higher.
The study, which was commissioned by The Kellogg Foundation, looked at the reasons why businesses, particularly those in the financial sector, are struggling to retain and maintain, a truly diverse work force.
Representation and retention
Staff retention was cited in the report as one such issue. According to the data collected, at entry level, a Black person is 1.4 times more likely to leave a financial services firm than a white person. Black women also have the poorest representation within the executive corporate levels, and make up just 10 percent of the workforce in comparison to white men. 
Reportedly, promotion rates are higher for white staff too. Black people are 50% less likely to be promoted to managerial or senior positions. The study did report that Asians fared better in the promotional steaks though and are more likely to be promoted to high level positions. Meanwhile, Latino staff are marginally less likely to be promoted in comparison to white employees. But, at executive level, that margin widens to 40%.
Overall, up to 40% of black employees perceive that it is more difficult for them to achieve promotion than colleagues of other demographics. However, an estimated 27% of Asians felt unfairly discriminated against, compared to 10% of Latinos and just 3% of whites.
Causes
The study pointed to a sense of isolation for Black employees working with primarily white staff. This sense of isolation, it stated, was often a trigger for microaggressions to take place within the workforce. Microaggressions take the form of judgment being questioned without due cause, requesting additional evidence of competence compared to other employees, being mistaken for someone at a lower level and not being recognised for the contributions offered. Microaggressions, the study stated, appear to be more targeted at Black men than any other demographic.
Solutions offered
The data suggests the best 'call to action' is to first highlight the areas within the financial sectors particularly, that suffer from the lowest representation of diversity. With a view of expanding diversity, companies must then make a commitment to improving inclusion. These actions require the support from company hierarchy, so that barriers preventing diversity are removed. Specific actions required include businesses making more effort to attract more people of colour, and then make those staff feel appreciated, and in line for fair promotion.
Similarly, recruiters play a role in increased company diversity, by presenting diverse portfolios of candidates when hiring for senior positions. The study suggests recruiters could be compensated for taking such actions, while companies can suggest employees refer people of colour for recruitment.
Finally, the report suggests 'fostering belonging' among diverse employees, making sure there is inclusion, a sense of connection and the development of healthy, workplace relationships.