Financial Services (FinServ)
Professional investors expect cryptocurrency trading to boom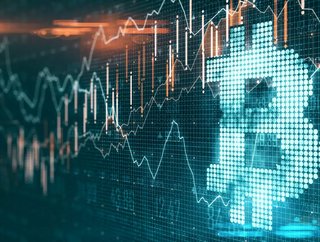 Research from CloseCross show nearly 30% of professional investors believe the boom in cryptocurrency trading will increase dramatically over the next year
Research from blockchain-based derivatives trading platform CloseCross has found that 57% of professional investors around the world responsible for around $380billion in assets under management believe the level of cryptocurrency trading will continue to rise next year with 29% expecting a significant rise and 28% expecting a slight increase.
CloseCross CEO, Vaibhav Kadikar, said: "The cryptocurrency market has gone through wild volatility this year, but professional investors still expect trading levels to increase over the next year although they inevitably have different views on the performance of individual currencies.
"At CloseCross we are seeing traders predicting price stability for Ethereum and Bitcoin indicating that the trading community does not seem to be worried about any downward price pressures and the bears are still not at play.
"Our platform offers CloseCross Crowd Wisdom which provides real-time data on the views and investments of other traders enabling investors to make a more informed forecast based on increased transparency. People can choose to follow the crowd or go on their own views."
Optimism for the future of crypto

Recent research from the UK's financial regulator the Financial Conduct Authority shows retail investors share optimism about the future of the market – the number of people holding cryptocurrencies in the UK has increased to 2.3 million and over half (53%) of crypto users have had a positive experience.
CloseCross's research found more than half (51%) expect the value of Ethereum to increase over the next 12 months with 18% forecasting a dramatic increase in its value while 46% predict Bitcoin's value to increase over the next year with 19% expecting a dramatic increase.
Around 36% forecast Bitcoin's will drop over the next year with 16% predicting dramatic falls while 32% believe Ethereum will see prices drop with 10% forecasting dramatic decreases.
Just 21% of professional investors including hedge funds, wealth managers, institutional investors, fund managers, and IFAs believe trading levels will drop over the next year and only 4% expect a dramatic drop.