Financial Services (FinServ)
Post-Brexit: Dutch fintech Unicorn, Mollie expands to the UK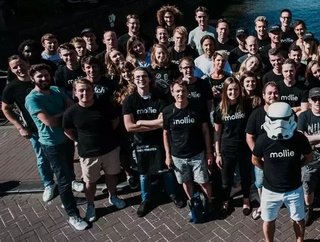 Amsterdam-based payment solution unicorn, Mollie, announces its UK services plans following investments and post-Brexit demand for payment solutions...
The European fintech payment services provider, Mollie, has announced it will expand into the UK market.
Founded by in 2004, Mollie provides a range of different payment methods and API that support companies. The enterprise services 110,000 customers, has a 300-strong workforce and offices in five locations across Europe.
In September last year, TVC also invested £78.5m in Mollie, because of the company's plans to accelerate its international expansion.
According to reports, the UK expansion has been driven by the company's goal to support British merchants with their EU payments in the wake of Brexit, using cutting-edge European payment products. 
The Dutch fintech company has modified its UK-available services to companies who can now integrate several EU payment methods into their e-commerce portals. 
Mollie UK growth strategy
Mollie's enhanced services provide UK business customers with the opportunity to access new markets and give EU customers the chance to use their preferred payment methods, even while buying from a UK retailer. 
The fintech's UK operations will be led by Mollie's new Head of the UK appointee, Josh Guthrie, who will be responsible for managing the company's efforts to assist SME enterprises through the post-Brexit international expansion.
Guthrie explained, "Expansion to the UK is an exciting opportunity for Mollie: it is Europe's largest e-commerce market, one of the most innovative, and while it hasn't been a focus we've already organically acquired a base of brilliant UK customers – including Gymshark, Facetheory, Joseph Joseph and Baker Ross."  
He said that providing good service and appealing to local businesses was part of the company's plans. "Mollie aims to become the most loved payments provider in Europe. We do this by taking a local approach to the market, providing superior integrations and technology, and offering top-quality support to merchants irrespective of size. Albeit crowded, there is still a lack of this level of excellence for UK merchants.
He continued, "This has fuelled our rapid growth in Europe, where we've become a favourite amongst SME and mid-sized businesses. Like other competitive markets that we operate in, this approach stands us in good stead in the UK."
Post-Brexit fintech plans
Mollie currently has partnerships with Magneto and Klarna and EU access, enabling British businesses to remain competitive when trading in the eurozone. "Brexit is accelerating the opportunity – which is why we have taken steps to make our current product, which our existing UK customers use to offer the local payment methods needed to succeed across Europe, more readily available to UK merchants," pointed out Guthrie.
He said that although Britain's exit from the EU had raised some hurdles, companies were adapting to the situation.
"Yes, Brexit has created new challenges but Mollie's existing product, strong partnerships, and one and a half decades of experience in pan-European payments mean we're uniquely positioned to support UK merchants navigate a new world of payments outside of the single market.
"Currently, our focus is helping more UK merchants succeed in Europe with the creation of our UK team, based in London, and we plan to invest further in the UK in the future." 
"With our long-standing heritage in Europe and our focus on creating localised payment experiences, Mollie is uniquely placed to help customers navigate this shift and continue to grow internationally," he added.