Financial Services (FinServ)
Paysafe to acquire viafintech in an all-cash transaction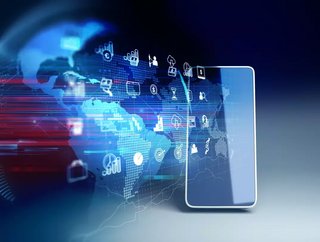 Specialised payments platform Paysafe has signed a definitive agreement to acquire German fintech company viafintech in an all-cash deal
Paysafe, a payments platform, has signed a definitive agreement to acquire a German fintech company, viafintech, in an all-cash transaction.
Founded in 2011, viafintech operates under the brands of Barzahlen/Viacash and Viacash, offering financial services across the Austria, Germany, and Switzerland (DACH) region.
viafintech integrates with digital banking apps to offer an innovative "mobile ATM" concept which enables consumers to make deposits or withdraw cash from their digital bank accounts at a nearby retail store using a barcode; something that is becoming increasingly popular in the region. viafintech solutions are also used widely for bill payments and credit payouts, as well as for online shopping in general, supporting consumers in the region who don't have bank accounts, or who simply prefer the heightened security of using eCash to pay online.
Headquartered in Germany, it also has a presence in an additional five European countries with plans to expand further.  It operates via a network of 20,000 points of sale with over 20 well-known retail partners and also has relationships in the banking, bill payments, and eCommerce industries.
Sebastian Seifert, Co-founder and Managing Director of viafintech, said: "We are delighted to become part of the Paysafe Group and believe this move will enable us to build on our business achievements to date and accelerate our future growth as Europe's number one, non-banking, cash-in / cash-out infrastructure, further fuelling the shift away from legacy banking and driving more financial inclusion in general."
Paysafe's expansion
Paysafe's core purpose is to enable businesses and consumers to connect and transact seamlessly through industry-leading capabilities in payment processing, digital wallets, eCash and open banking solutions.  It offers over 70 payment types in over 40 currencies around the world. 
The combination of viafintech's established banking framework together with Paysafe's payments portfolio and international merchant base, is expected to create compelling growth opportunities for each organisation.
As part of the deal, the viafintech team, including viafintech's managing directors, Sebastian Seifert, Achim Bönsch and Andreas Veller, will become part of Paysafe's expanding eCash and open banking solutions' team which is headed up by Paysafe eCash CEO, Udo Müller. 
Udo Müller, CEO, Paysafe eCash and Open Banking, commented: "We are very excited to welcome a star player like viafintech into the Paysafe family. We believe the team are perfectly positioned to take advantage of the shift away from the legacy banking system in Germany and beyond as more and more challenger banks enter the market and consumers opt to use mobile-based solutions for banking and payments.  By combining viafintech's  leading solutions with our existing eCash and APM portfolio, we are well positioned as an essential payments partner to challenger banks around the world as consumer banking habits continue to evolve."