Financial Services (FinServ)
Payability: championing the shift to online commerce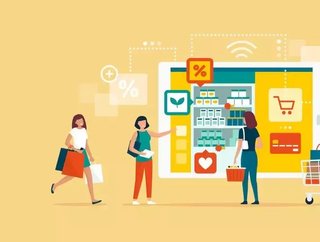 In this Q&A session, Keith Smith, CEO and Co-Founder of Payability, discusses how the company has been navigating the new finance landscape...
Please introduce yourself, Payability and describe your role there.
I'm Keith Smith, the CEO & Co-Founder of Payability. Payability is the leading funding platform for eCommerce businesses. To date, we have provided over US$3bn in funding to thousands of eCommerce sellers. 
We offer two primary financing products to solve the unique cash flow challenges of eCommerce businesses. Our Instant Access product provides accelerated daily payouts from marketplaces that pay on delayed payment terms and our Instant Advance product is a capital advance based on future sales for inventory or marketing. 
How has the COVID-19 pandemic reshaped the finance landscape?
The COVID-19 pandemic has dramatically reshaped the finance landscape, and it continues to do so. The massive shift from offline to online commerce requires a new skill set for many financing companies. The underwriting models meant for offline businesses often do not translate to online businesses. Also, with many offline businesses like restaurants facing an uncertain future, financing companies that focus on those businesses have stopped all financing or pulled back substantially. 
However, consumer demand is still extremely strong online. The increase in demand for products on platforms like Amazon or Shopify has brought tremendous opportunities for companies that sell through those platforms. Those companies need financing solutions to keep up with that demand or risk stockouts and poor customer experience. So, now is as important as ever for financing companies to support online sellers. 
What services is Payability providing customers with to navigate today's economic straits?
Payability provides cash flow and payment solutions exclusively for eCommerce sellers. There are a few ways in which our solutions are uniquely suited to today's environment. 
For one, our deep understanding of eCommerce informs how we build our products — to directly address the needs of sellers. Instant Access provides accelerated daily payments to sellers on marketplaces that pay on delayed terms such as Amazon or Walmart. This gives them the cash flow they need to reinvest in their business and take advantage of growth opportunities. Our Instant Advance product is uniquely suited to the duration and amounts that make the most sense for eCommerce sellers that need to invest in inventory and marketing. 
Secondly, we built our application and decision-making process to be simple and fast to make sure we get capital in the hands of our customers as soon as possible. We can get our customers funded in less than 24 hours and often on the same day that they apply. 
Lastly, given our experience exclusively with eCommerce sellers, we are able to provide value-added service and content to help them navigate the unique demands of selling online, especially given the current conditions. For example, our customers want to be able to use their funding quickly, as a result we're seeing higher utilisation of the Payability Seller Card to make purchases (and earn up to 2% cashback) and Instant Transfer to transfer their funds to businesses' bank accounts in seconds. Every interaction with our customers and prospective customers begins with understanding their unique needs. 
How has Payability been able to circumvent the challenges of its competitors and provide over $350mn in funding to eCommerce businesses since March?
Payability's focus on eCommerce has positioned us uniquely as the transition from brick and mortar to online has accelerated. 
Importantly, though, we have been working on building a financing company for online businesses for more than five years and this focus gives us a unique leg up in this environment. Our underwriting decisions are primarily made by machine learning models that are built on a substantial amount of historical data. These models allow us to make confident decisions that new financing companies just getting into eCommerce aren't able to accommodate.
Do you have any further innovations under development which will benefit e-commerce? How do you envision the future of finance?
First, we are continuing to support even more marketplaces and platforms. Providing the most comprehensive offers requires seeing the entire picture of an online business, and many of these businesses sell through multiple platforms. 
Second, we are working on several innovations on our financing products to increase the speed, flexibility and usefulness of the capital we provide. We continue to invest in product development to ensure that our financing and payment solutions are uniquely suited to the dynamic needs of eCommerce sellers. 
In terms of the future of finance, we see the shift from offline to online commerce as a lasting change, and so naturally the financial industry will adjust to that shift over time. Many traditional financing businesses will get into eCommerce funding with varying levels of success. Also, as online marketplaces continue to proliferate, we will see continued innovation from them in terms of embedded financial service offerings to their buyers and sellers. Lastly, we expect to see even more of a focus on technology in financial services. This is a trend that has been in motion for over a decade but will continue in a substantial way. 
We look forward to continuing to be a part of this momentous and exciting time in the financial industry.