Financial Services (FinServ)
Opinion: The payments revolution has only just begun
By Richard Ambrose, CEO, Azimo,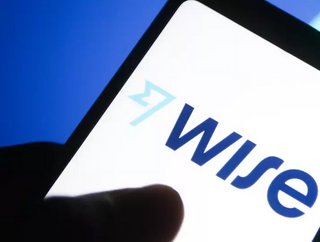 The Wise listing is a fulfilment of fintech's world-changing potential, says Richard Ambrose, CEO, Azimo, but the best is yet to come
In 2006, Europeans thought that paying for a cinema ticket by SMS was pretty cool. Meanwhile, in Thika, an ordinary industrial town in Kenya, people were supporting relatives, receiving loans and starting businesses using the same technology.
The mobile payments trial that started in Thika later became M-Pesa, the world's first mainstream mobile payments network. Today, 90% of Kenyans have used M-Pesa to handle their financial affairs. Many of them have never had a bank account.
Challenger banks like Monzo and Revolut might grab the business headlines, but M-Pesa is a textbook example of how fintech can change millions of lives. In years to come, we won't be celebrating metal debit cards. We'll be talking about how the world's poorest people achieved financial independence through technology. 
In the cross-border payments sector, fintech companies have upended a business model that dates back to the advent of the telegraph in less than a decade. Wise is one of a number of fintechs, including Azimo, to challenge the unfair pricing and poor service of banks and money transfer shops.
Despite this, the average global cost of a remittance payment is still 7% of the sending amount. Imagine if your bank took 7% of every payment you made. Sounds insane, doesn't it? But it's a reality for hard-working migrants who support loved ones abroad. Digital providers can charge a fraction of that - and offer instant delivery to dozens of countries around the world - while still making a healthy profit.
With around 75% of the market still offline, this is only the beginning for digital remittances - just one sector among hundreds in the digital payments industry. 
Infrastructure is unlocking the future
While 5G is starting to roll out in developed nations, the rest of the world is catching up fast. There are now 100 million 4G connections in Sub-Saharan Africa alone. This heralds critical innovation in sectors like health, education, and trade. Fast, affordable financial services will bring people onto the financial grid for the first time, unlocking huge potential for growth and a better standard of living.
Once people are part of a financial system, they can access other life-changing services like home and business loans, insurance against crop failure, and savings for old age. 
Homegrown technology companies are starting to appear in these sectors. Pula, a Kenyan insurance technology startup, raised $6mn in series A funding this year to insure millions of smallholder farmers across Africa. MDaaS is building a medical technology business to meet the needs of underserved communities across Nigeria. 
Let's face it: these services are not going to come from incumbent companies on anything like the scale the world needs. Multinational corporations have grown lazy and entitled after decades of unrestrained growth and insulation from competition. 
Fintech companies are changing that because technology reduces the barriers to entering the market. Governments must nurture that healthy competition with sensible regulation.
The pandemic has accelerated digitisation
While the pandemic has wrought untold misery around the world, it also changed the way we live, work, and pay for things. As the shutters came down on shops from Odessa to Osaka, it became difficult or impossible to buy things the old-fashioned way. 
Amazon's share price rose 75%. PayPal's tripled. When restaurants reopened, QR codes became the default way to order a meal. Not bad for a technology that has been "the next big thing" since its invention in 1994. 
Consumer behaviour usually changes when enough early adopters convince the rest of us to try something new. But the pandemic was a once-in-a-generation shock to consumer behaviour. Millions of people tried digital payments technology for the first time and found that they liked it. They're unlikely to return to their old offline habits.
Insider Intelligence estimates that the pandemic may have accelerated digital payment adoption by two or three years. The digital payments market just got much bigger. 
Digital payments companies are lucky that this sudden growth happened in 2020, when their products were mature enough to handle the surge of new customers. Good user experience design ensured that apps were simple to use, even for digital novices. Good experiences mean that customers will stick around as the world reopens.  It's a great time to be involved in digital payments.
About the author: Richard Ambrose is the CEO of the digital money transfer service, Azimo. Formerly, he was the Senior Director, eBay Partnership/ Chief of Staff, EMEA.