Financial Services (FinServ)
NewDay launches instant access digital credit account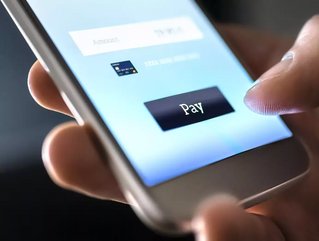 NewDay has launched Newpay, a regulated instant access credit account, that aims to help consumers spread the cost of online purchases
NewDay, one of the UK's largest providers of consumer credit, has launched Newpay, an instant access digital credit account designed to help consumers spread the cost of bigger online baskets and purchases. 
Offering customers a credit limit of up to £5,000, which can be used across a range of online retailers, Newpay fully integrates into the retailer's checkout experience, offering seamless access to credit for customers.
The digital credit account allows customers to break down the cost of online purchases into monthly payments, with just one amount to pay each month, even if an individual has multiple payment plans. There is just one account for all purchases, allowing customers to see their Newpay purchases in one place, either online via the Newpay website or in the Newpay App.
Meeting customer needs in an ever-evolving fintech space 
A credit product regulated by the Financial Conduct Authority, Newpay uses the same standard of affordability checks as NewDay's other consumer credit products, with an individual's ability to repay considered at the application stage.  As a credit account, Newpay can help customers to build their credit score over time, provided that they remain within their credit limit and make their monthly payments on time. This is a key differentiator for customers, unlike some unregulated Buy Now Pay Later products in the market.
Ian Corfield, Chief Commercial Officer at NewDay, said: "We believe Newpay can help meet customer needs in the evolving e-commerce space. Many unregulated Buy Now Pay Later providers offer products that require customers to make multiple payments across those plans each month. With Newpay, we wanted to offer customers the ability to choose payment plans and timeframes that suit them, with customers paying just one amount each month, even if they have multiple payment plans in place across their purchases.
Built with flexibility in mind
Newpay customers only need to be approved once and receive a credit limit that will apply to all current and future purchases made via their Newpay account, rather than have each transaction approved individually. Customers can use their Newpay account for multiple purchases, provided that the outstanding balance across all purchases remains within their credit limit.
It allows for a range of payment plans - from monthly instalments with fixed payments over periods from six to 24 months on purchases over £100 at the customer's standard rate of interest, monthly instalments with fixed payments from six to 24 months at 0% interest with selected retailers, or revolving credit. Customers simply pick which of these payment plans they want when making their purchase.