Financial Services (FinServ)
NatWest and Paylink help customers control their finances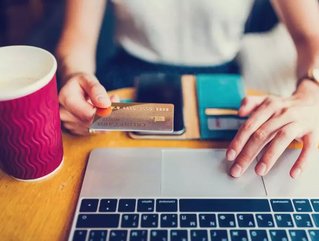 Financial services software company Paylink has released details of its collaboration with NatWest Group to develop a digital I&E tool...
Financial services software company of its collaboration with to develop a digital I&E tool.
As the COVID-19 pandemic continues to cause or exacerbate the financial strains of households worldwide, the need for FSIs (financial services institutions) to develop innovative software solutions to understand their customers is increasing.
Specifically, digital I&E (income and expenditure) tools can help people gain a more accurate overview of their financial situation and plan a course of action if they are falling into debt. 
As such, Paylink, which has been committed to software R&D in this area for over 20 years with its Embark I&E product, was approached by NatWest in March 2020 to help create integrated, automated and comprehensive digital journey pathways for its customers.
Open banking: quicker and easier
Chris Laverick, Head of DMO Supplier Management at NatWest Group, stated that the company was aware of the social stigma surrounding customers' disclosure of debt and was enthusiastic about the Paylink partnership as an automated alternative:
"The introduction of the Embark I&E is not only efficient, but more importantly allows customers to self-serve if that's their preferred choice, and it can be done out of hours which is working well for the customer. 
"Introducing and makes it easier and quicker for customers to get a full view of their financial statement, which they can also download for future use," he said.
"These are unprecedented times we live in," added Sue Rann, CEO of Paylink Solutions, "and it's vital that customers get the financial support they need with as little friction as possible, particularly with the halting of payment holidays and redundancies on the horizon."
NatWest partners with Apple Pay
In further COVID-19-related developments, NatWest also that it will be collaborating with to provide its business credit card users with the benefits of the service. 
Fundamentally, this decision appears to have been motivated by the company's desire to improve the health and wellbeing of customers by negating the incidence of contact with others when completing transactions - a potential route for the virus to spread.
and are also among the FSIs which have chosen to integrate Apple's service across a range of credit and charge cards.
"We are proud [...] to be the first of the Big Six banks to offer this to our customers. Apple Pay allows customers to make safe, fast payments with minimal effort," commented Matt Tuck, Head of Customer Propositions and Delivery, Commercial Banking, NatWest Group.
"This innovation supports our broader efforts to assist customers during this time with flexible, safe and easy options, and ultimately helps them to continue running their business."