Financial Services (FinServ)
Fintech solutions: AML & Name Screening demystified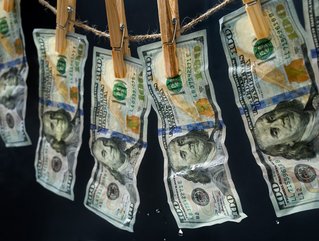 Antony Bellingall, Director and Co-Founder of Idenfo, unpicks the challenges faced by financial institutions when it comes to AML best practices
The requirements of KYC (know your customer) and AML (anti-money laundering) compliance have grown exponentially in recent years and brought more and more industries and companies into their orbit. Concepts such as "identity verification", "risk-based approach" and "common reporting standard" have become part of the modern Compliance Manager's lexicon.
One of the more challenging AML requirements is around the whole concept of name screening is all about scanning your new and existing customers against established lists of individuals and entities to see if they pose a risk to your organisation. These lists include sanctioned individuals (ie people who have been sanctioned by the United Nations or a government) as well as PEPs (politically exposed persons) and others who might pose an elevated risk due to their being some adverse media or negative news around about them.
Why do such people pose a risk?
A sanctioned individual is by definition someone who exists outside the financial system. They could be sanctioned for various reasons such as being involved in terrorism or arms dealing. Recently officials associated with Putin's regime in Russia have been sanctioned following the start of the Ukrainian war. Any such people usually cannot be taken on by a company because of the high risk they pose both to the company itself and the broader financial system.
A PEP is someone who has a high-profile political role – they are in a position of some influence. This would therefore include politicians, senior civil servants, high court judges, senior members of political parties, and senior ranks in the armed forces. PEPs present a higher risk due to the public position. This can be understood using two examples. First, a politician or high court judge has greater access to the public money supply than a private citizen. The capacity and opportunity to perform criminal behaviour (even if in most cases they do not!) is there. Second, a high-profile person like a politician can be subject to blackmail threats and other risks – and where there is blackmail, usually criminal money will be lurking beneath. Relatives or close associates who are close enough to the politician to also face these opportunities or threats should also, therefore, be monitored.
Someone with adverse media is simply someone who some sort of financial crime has previously been reported against either in a newspaper, media site, or, some official public record like court records. People who may have been convicted for smuggling, trafficking, fraud, or intimidation would therefore fit into this category.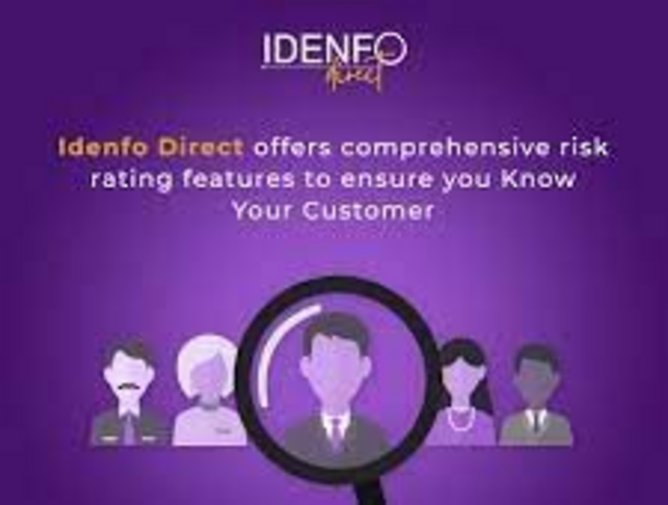 This is all very well, but given the risks, how do you pick the best name screening solution for your sanction, PEP, and adverse media requirements? Inadequate name screening can result in fines or reputational damage. But there are so many challenges to a smooth and effective screening process that it can seem like a daunting task. Below are the 8 most commonly reported challenges (and their solutions) associated with name screening. Read on to find out more!
1) My data is inconsistent
The Problem: KYC requirements have tightened considerably over the years. It is only recently that name screening requirements have come into place for many industries. For many companies who have been in business for many years, this can lead to challenges where you don't have as much data on older customers as you do with the new ones. This can lead to inconsistent and wayward results when you try to screen all of your customers.
The Solution: Before starting a new name screening project, for some companies, it may be a good idea to remediate or fix existing data first. My own company Idenfo for example has experience in assisting many companies to remediate their KYC details. This assistance has varied from providing additional manpower to give full support in contacting your existing customer base and updating details to just helping you internally structure and format your data in a manner to allow for more effective screening.
2) I am not sure which Sanction Lists I need to screen against
The Problem: Compliance rules evolve. Sanction watchlists change every day. Keeping up-to-date and knowing what lists to screen is a challenge.
The Solution: Many vendors integrate fully with all the key sanction lists used around. This includes local watchlists as well as globally recognised lists like the United Nations, OFAC (from the US), HM Treasury (from the UK) and the European Union Lists. A good vendor solution will pull all of these lists together into a standardised format to ensure you can enjoy consistent screening results against all of them
3) But what about PEPs? How do I screen against these?
The Problem: As mentioned above, a PEP (or a politically exposed person) is someone considered to be of higher risk due to their position of public influence. Regulators typically require you gather more information about someone who is identified as a PEP. Many such people can change their roles frequently.
The Solution: Many vendors maintain a team whose job is to continually keep PEP lists up-to-date. In Idenfo, for example we scan public records and databases both automatically and with a human eye to ensure our data is always fresh. When looking at a new system, check to ensure broad types of PEPs are included.
4) And what of Adverse Media? How can I manage this?
The Problem: Taking on the "wrong" customer can hurt any company as it can harm your reputation. Nobody wants to take on someone only to find later that they had been on trial for fraud or had been caught up in a drug trafficking ring. Adverse media checks are all about protecting you from such individuals up front.
The Solution: Simply putting someone's name into a search engine and looking to see what results come up is an inefficient way of checking for adverse media. More powerful tools which can do smart searches using the latest AI and machine learning techniques. At Idenfo for example, we provide a smart web crawling tool that will automatically check all your new customers for adverse media.
5) I need these results now – I can't wait 24 hours
The Problem: Many existing solutions take time to screen through all these records. They may require an end-of-day batch to screen all the new customers from that day meaning you might not get the results till the next day. By then, if a problem is found, the customer has already moved on.
The Solution: These days many vendors provide all the sanction, PEP and adverse media checks in real time. The better ones can integrate directly with your own on-boarding system or else provide an interface. You simply input the customer's details and the result will be with you in seconds. Before starting any integration, check that your chosen vendor can support this requirement.
6) What if one of my customers goes on a sanction list or becomes a PEP after I have onboarded them?
The Problem: You on-board a new customer in January. In March they become a PEP. They have now become high risk and the regulator expects you to perform additional checks (what is known as "Enhanced Due Diligence" on them). The problem is, you only screened them in January and so didn't know about the change
The Solution: Most vendors will continue to screen all your customers on a daily basis. So if there is a change in one of your customer's status – for example they become a PEP or go on to a sanction list, you will know about it right-away. Make sure you check this point before starting a project. Some vendors, like Idenfo can also support you on creating a proper Enhanced Due Diligence process which will ensure you are asking these customers the right additional questions, this can be a helpful value add for companies looking to put in place a complete end-to-end compliance solution.
7) Linguistic Challenges – my customer's name may not have originally been written in English.
The problem: Different regions and geographies use different name formats – some people put their surname first, some have their name transliterated from Arabic or another language, there are many ways of writing a name.
The solution: A good vendor will use advanced fuzzy logic. This will check for things like name reversal, inadvertent or deliberate misspellings, and phonetic spellings (for example Mohammed and Muhammed or Elizabeth and Elisabeth) as part of its scoring process.
8) Screening solutions I have tried in the past have often given too many hit results which take too long for me to review
The Problem: Screening against all these sanction, PEP, and adverse media sources can lead to lots of results especially when the customer has a common name
The Solution: A good solution will not just screen against the customer's name but also consider other attributes of the customer besides their name; for example their date of birth, nationality, and ID number. All these can then be cross-checked against data sources and be used to give you the right results with as little noise as possible.
In summary, name screening is something of a balance between an art and a science. While pre-configured solutions exist, talking to someone about your requirements to ensure it is tuned to your company's specific needs can be a very good place to start. As all the variables above attest, such discussions upfront can prevent noise and annoyance later.
About the author: Antony Bellingall is Co-Founder and Director of Idenfo - Idenfo provides a full suite of compliance solutions and services to financial institutions around the world.
Antony Bellingall