Financial Services (FinServ)
Mollie opens new fintech Centre of Excellence in Maastricht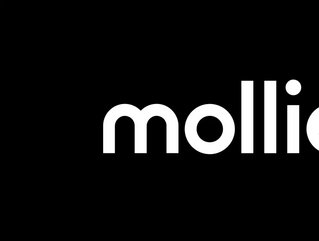 Helping companies of all sizes to grow by using different payment methods, Mollie is expanding to open a fintech Centre of Excellence in Maastricht
Mollie, one of the fastest-growing payment service providers in Europe, has announced it is opening a new fintech Centre of Excellence in the city of Maastricht, Netherlands, an extension of its headquarters in Amsterdam. 
The Maastricht fintech Centre of Excellence allows the business to scale and drive growth for its 125,000+ merchant clients. It will house new employees sitting across a wide range of departments including development, operations and customer experience. 
The launch follows the company's 665 million Euro Series C funding round led by Blackstone Growth, announced in June, which made Mollie one of the most valuable privately held fintechs in Europe. 
"Mollie is going through an extraordinary phase of growth and it's vital we ensure our customers remain our top priority," said Shane Happach, CEO, Mollie. "We are excited to open our fintech Centre of Excellence in Maastricht. The city has a distinct and wide talent pool that will support our company's expansion.  We're aiming to hire 200-250 ambitious and talented new Mollies, at all stages of their careers across the gamut of roles within Mollie - from engineering to support, commerce to compliance. We want Maastricht to feel like an extension of our Amsterdam headquarters and are eager to replicate our company's heart and soul at the Eiffel building." 
Expanding to help work with local communities 
Opening in June 2022,  25 people have already been hired in the region. The centre will be overseen by Julien Cordonnier, Mollie COO and formerly a Senior Director at Uber, who joined in May. 
Mollie chose Maastricht for its diverse and international workforce, with over 63 languages spoken across the city. This will allow Mollie to cater to a wide range of markets from the hub, in particular, its French, Dutch, German and English-speaking customers and partners.
"The arrival of Europe's fastest growing payments service provider is a testament to the strength of Maastricht as an international city," said Vivianne Heijnen, Vice Mayor of Maastricht. "Maastricht is uniquely positioned in the heart of Europe with its strong work-life balance, leading universities and diverse population of multilingual citizens who bring different perspectives and skills to bear. It's fitting that a true payments innovator should make its new home in the birthplace of the Euro. We look forward to welcoming Mollie to Maastricht and working with it as it helps our local community to grow." 
Recognised in our list of top 10 fintech companies to watch in 2022, Mollie is also planning to work with local universities and schools, providing presentations and workshops to support students as they enter the professional environment.