Financial Services (FinServ)
Mastercard and Microsoft empower FinTech innovation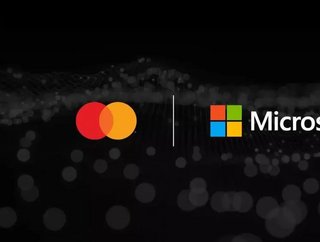 announced a new collaboration to revolutionise FinTech...
Two giants in both the financial and technology industries - and - a new collaboration to revolutionise FinTech.
The partnership will see Mastercard Lab's cloud R&D activities powered by Azure and cutting edge artificial intelligence (AI). It forms part of Mastercard's ongoing mission to mitigate the risk and increase the commercial viability of emerging tech for use in digital commerce.
"Mastercard's commitment to innovation and financial inclusion has accelerated digital commerce for individuals and businesses around the world," stated Judson Althoff, Executive VP of Microsoft's Worldwide Commercial Business. 
"We look forward to building on our strong relationship and accelerating co-innovation to help connect and power a digital economy for everyone, everywhere."
Meanwhile, Ken Moore, Executive VP and Head of Mastercard Labs, added that the company was excited to deepen its working relationship with Microsoft, exploring new technologies and advancing the industry:
"This strategic collaboration will strengthen and extend our cloud services and capabilities for clients and fintech partners, sparking innovation and creativity for the ecosystem. It will enable us to explore opportunities focused on new client segments, technologies and trends as we continue to drive financial inclusion and build the future of commerce."
Enabling next-gen digital commerce
Featured in our (#2), Mastercard Labs is an outstanding hub for fostering the next generation of digital commerce through the research, development and scaling of new ideas.
The combined outreach potential of Mastercard driven by Microsoft's Azure cloud platform holds strong potential, particularly as the former can support technologies such as AR/VR (augmented reality/virtual reality) and IoT (internet of things), giving startups and FinTechs the opportunity to transform the customer experience.
Indeed, Mastercard's has already helped start over 230 FinTechs globally, making the financial services space more inclusive and diverse and encouraging new digital services.
The issued press release makes it clear that the democratisation of the industry is a shared goal between the two partners:
"The collaboration will advance Mastercard's vision to improve the lives of people by building pathways to financial security and access to critical services. 
"Microsoft Azure provides Mastercard — and the ecosystems they jointly serve — with a scalable and flexible platform imperative for establishing secure connections and protecting data, co-innovating with partners and delivering access to financial services."