Financial Services (FinServ)
Lufax becomes China's second fintech IPO this week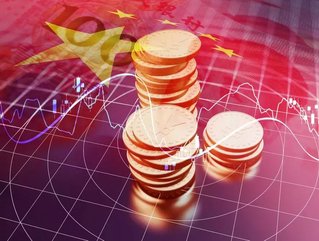 Announced shortly after the news of Ant Group's record-breaking IPO, Lufax is reportedly preparing a smaller but still significant IPO of US$2.4bn...
Announced shortly after the news of , is reportedly preparing a smaller but still significant IPO of US$2.4bn.
Founded in 2011, the Chinese company is an internet-based wealth management and lending platform backed by , the country's largest insurer.
Utilising big data and cutting-edge analytics technology, Lufax's specialities include risk management, financial assets trading and consulting services.
According to an by Yahoo!, "The company plans to use the funds from the IPO for purposes which may include investment in product development, sales and marketing activities, technology infrastructure, acquisitions or investments, according to the prospectus."
Chinese fintech: becoming a world leader
Although the US and European markets have established a strong foothold in the global fintech sector, with Latin America and APAC developing quickly, perhaps none of these have experienced the rapid growth demonstrated by the Chinese industry.
In its report '', Oliver Wyman cites the relentless progress of tech giants like Alipay, ZhongAn and Lufax itself as prime examples of tech-driven companies enforcing "disruptive business models."
"Despite having very different backgrounds and business models, these players have all been enjoying the fruits of the industry's unprecedented growth by filling the gaps in China's structurally imbalanced financial system in an open regulatory environment," it said.
However, Oliver Wyman adds the caveat that many Chinese 'fintechs' are more comparable to traditional institutions, merely shifting their channel emphasis from offline to online. Tightening regulations to restrict this misrepresentation could reduce associated cases of fraud and unsustainable growth.
Placing the emphasis on tech
Eric Jing, CEO of Ant Financial, his company as a potential 'techfin' pioneer, a knowing inversion of fintech's implied emphasis. Indeed, there is a growing sense that businesses in the space are 'technology companies dealing with finance' and not the reverse.
As such, it could be surmised that a company's use of technology will ultimately shape its success, with big data analytics, IoT and blockchain indicated by Oliver Wyman as the most substantial tools currently available. 
Fintech's ability to enable financial inclusion for unbanked communities using these technologies is also : Jing himself alluded to this, and, of the , 225 million reside in China.
The country, therefore, stands to gain significantly from the development of its fintech capabilities. Whether this is a contributing factor in its rapid growth is unknown, but Ant Group's and Lufax's strong IPOs indicate that China could soon take a leading global position in fintech.