Financial Services (FinServ)
JUMO raises US$120mn to expand into new markets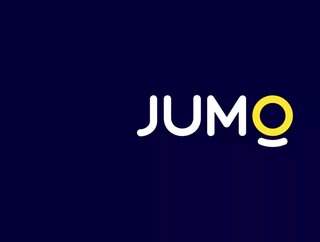 London-based JUMO, which builds next-generation financial services for emerging market entrepreneurs, has announced a successful raise of $120 million
JUMO, a London-based technology company building next-generation financial services for emerging market entrepreneurs, has raised US$120 million from new and existing investors. The round is led by Fidelity Management & Research Company, LLC, and represents their first investment in emerging markets fintech. 
JUMO will use the fresh funds to support the scaling of its platform's capacity, enabling the company to evolve its services and increase the number of financial products on offer to SMEs, and provide long-term lending options for merchants and bigger businesses. The funds will also support JUMO's international expansion in new markets such as Nigeria and Cameroon. 
Andrew Watkins-Ball, JUMO Founder and CEO, said: "It's exciting to be part of the wave of US capital being invested in payments and fintech on the continent – there are some great businesses being built and we are proud to play a role supporting capital providers to reach customers with great products. We are really grateful for the vote of confidence from our new investors and will continue to work hard to improve our products for our partners and customers."
Driving financial inclusion 
The company was founded in 2015 and is focused on making it easier for capital providers to be able to reach new customers at affordable prices whilst making predictable returns. The platform itself provides a full range of infrastructure and services that banks need in order to operate, from core banking to underwriting, KYC (know your customer) and fraud detection services. 
"JUMO's lending platform is highly attractive in its ability to scale across markets and drive financial inclusion by creating access to credit for consumers and small businesses," said Melissa McSherry, Global Head of Risk and Identity Services at Visa. "We are excited about our investment in JUMO and are looking forward to accelerating adoption of JUMO's platform across markets and delivering on Visa's mission of helping Individuals, businesses, and economies to thrive."
To date, the JUMO platform has been used to make 120 million loans, totalling $3.5 billion, to more than 18 million people and small businesses in Ghana, Uganda, Kenya, Tanzania, Zambia, Côte d'Ivoire and Pakistan. 
JUMO has the opportunity to disburse $29 billion a year, according to the current number of eMoney subscribers on its platform with access to loans. In 2022, This is set to grow to an annual lending volume of $40 billion, following market launches in Cameroon and Nigeria.