Financial Services (FinServ)
Jakarta startup Ula raises US$20m in Series A funding round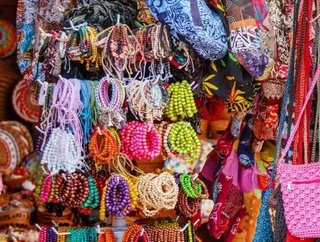 The marketplace e-commerce app specialises in wholesale inventory and capital for business owners...
The Jakarta-based fintech Ula has raised an impressive $20m in a Series A funding round, just six months after it generated $10.5m in a similar drive.
The Indonesian startup which launched in January 2020, is already a strong player in the Southeast Asian marketplace and is helping to transform Indonesia's $250bn retail industry with its services. 
The company has a robust presence in Singapore, India and Indonesia through its work with small retailers. Ula helps small business owners solve their supply chain and inventory inefficiencies, as well as granting them working capital. 
The latest successful funding round was led by Quona Capital and B Capital Group. Quona Capital was a key participant in Ula's seed round. Existing investors Lightspeed India and Sequoia Capital India also participated in the Series A.
The new funding allows Ula to grow its geographical footprint, expand its suite of products and services and move into new categories.
Small business support
To date, Ula has grown to serve over 20,000 stores, primarily in East Java. The Ula platform also provides micro retailers with simple-to-use tools and technology that digitises their supply chain, inventory and working capital management.
According to reports, small retail businesses within the Indonesian market are estimated to be worth $200-$250b and growing at a rate of $15b a year. Through traditional business practices, they operate with an 8-10% cost advantage over modern retailers, often employing family members and operating out of their homes. They also have deep, personalised insights into consumer behaviour in their location that can be invaluable for a business. However, inefficient product sourcing, limited access to affordable technology solutions, and the high cost of available working capital stifle their ability to compete.
To support the stores, Ula provides a range of products via an ecommerce application and doorstep service that allows business owners to carry lesser inventory, thereby freeing up capital to buy a wider assortment of products. 
Through the e-commerce delivery platform, they no longer need to close their stores to visit crowded markets to replenish daily stock. Some customers have seen a daily profit increase of 15%, merely from keeping their store open, reports Ula.
"Small stores are deeply integrated into the economic and cultural fabric of Indonesia," says Nipun Mehra, co-founder and CEO of Ula.
"They are micro-entrepreneurs with highly cost-efficient operations compared to their modern retail counterparts. However, their small scale, limited upstream product availability, high prices, poor service and limited working capital makes them the most vulnerable segment of the retail value chain."
Supply chain resource
Mehra said Ula was working to eradicate these issues which are endemic across the marketplace. "These problems aren't restricted to one category; Fast Moving Consumer Goods (FMCG) and other consumables, apparel, electronics, etc, all encounter common problems. Ula's founders came together because we wanted to solve these pain points in the industry. We take a retailer-first approach to address these pain points."
Investment in the small businesses driving forward the economy, makes sense, says Kabir Narang, Founding General Partner at B Capital Group. "Indonesia's retail spend is expected to surpass $0.5tn over the next four years driven by millions of small retail stores. Ula is at the forefront of transforming Indonesia's SME supply chain by democratising access to merchandise and driving financial inclusion through technology." 
According to a statement released by Ula, the company's current focus is on "daily needs" consumer goods, items considered to be FMCG and staples, like rice—essential items for every Indonesian household. 
During the pandemic, supporting these stores has become more important than ever, especially as many of them have faced uncertainty over their income. Ula's impact has been seen in multiple aspects—with safe distancing measures in place, getting delivery at the store relieves the need to travel to crowded local markets for sourcing. Store owners' income is protected as well by eliminating the need for them to step away from their stores. 
The opportunity to order less but more frequently allows store owners to manage their cash flow more efficiently, with customers ordering on average 6-7 times a month.
Ganesh Rengaswamy, the Managing Partner at Quona Capital, adds, "Ula is transforming the entire retail value chain with its retailer-first approach, empowering the small retailer by offering them a wide range of products, competitive prices and doorstep delivery."