Financial Services (FinServ)
Israel's rise to being a global fintech leader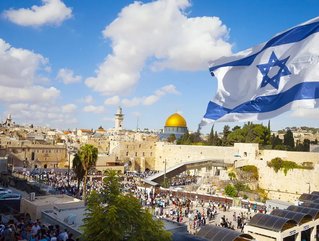 Tel Aviv is becoming a global hub for fintech as UK and US-based Israeli companies open new headquarters in the city
If one country and city made a significant impression in 2021 Findexable's Global Fintech Rankings list, it was Israel and its capital Tel Aviv. 
Renowned as a location that readily encourages innovation possesses rich engineering talent and well-funded services, and high-quality educational facilities, Israel's continued growth in fintech seems almost inevitable. We track the region's impressive rise to success.
2010: 

Israel's potential becomes apparent
Israel's fintech sector initially consisted of approximately 90 startups worth only US$13mn. Despite these humble origins, the seeds of a highly profitable sector were sown by the State's support for tech development. 
In 2010, the Treasury spearheaded a new initiative designed to attract financial R&D: a $28.5mn subsidy fund over the next five years.
2016 to 2017: 

Investments grow and then plateau
The government's programme appeared to bear fruit, and by 2016 Israeli fintechs were attracting $730mn of investment. However, a brief period of stagnation then ensued: 2017 saw an equivalent amount of investment but significantly fewer exits (12 compared to 56 the previous year). 
2018 to 2019: 

Fintech regains national momentum
A new period of exponential growth began to capture the market: 2018 = $1.05bn investment and 170 exits; and 2019 = $1.96bn and 1,080 exits. By now, Israel had managed to establish a number of key fintech markets, such as digital payments, business finance, and personal finance. Its ecosystem now included Visa, Mastercard, JPMorgan, Citibank, Barclays, Finastra, and more.
2020: I

srael houses over 750 fintechs 
Called the 'Startup Nation' by some, Israel had managed to grow its fintech stable to more than 750. Among the startups are eToro, Payoneer, and OurCrowd. The country's ecosystem is further supplemented by two fintech accelerator programmes and the national sector association FinTech-Aviv.
2021:

 Tel Aviv bounds over the competition
Although it placed a respectable 12th in Findexable's 2020 Global Fintech Rankings, Israel leapt over the competition to secure a place in the top three, behind only the US and UK.Tel Aviv was no less impressive: it rose from 18th to 5th in the fintech hub rankings. From here on out, all eyes will be on the Startup Nation's capital; can it crack the top three and edge out London or New York by 2022?