Financial Services (FinServ)
Israeli Fintech on the Up: Personetics Raised $160m+ in 2021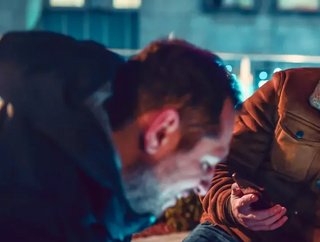 The rise of financial technology in Israel is continuing, with AI and customer-centric fintech company Personetics raising over $160m in funding last year
Last year, an Israeli fintech firm Personetics raised more than US$160m in growth capital. The company began operations in 2011 and now serves 120m bank customers in 30 countries worldwide.
"We are backed by some of the world's largest private equity and VC firms, we have raised $160 million in the past ten months (following earlier investments in the last 11 years), and we are optimistic about the future," said David Sosna, CEO of Personetics.
Lightspeed Ventures, Nyca Partners, Sequoia Capital, Thoma Bravo, Viola Ventures, and Warburg Pincus are among the company's investors.
The rise of fintech in Israel
Israel's fintech ecosystem secured $6.6bn in funding last year, making it one of the fastest-growing fintech hubs in the world. In fact, the $160 million figure raised by Personetics is more than the total amount raised by several countries' fintech industries last year.
One interesting trend in fintech financing is that startups frequently seek venture capital locally or in leading VC hubs such as the UK or Israel, where there have been record-breaking investments in 2021. Subsequently, they often list their firms on US stock exchanges with higher liquidity for shares, such as the NYSE or NASDAQ.
Nevertheless, Personetics has not yet been determined if a public offering will occur in the future since the firm is already performing so well from an investment standpoint. Only time will tell whether the company decides to go public.
Overall, the Israeli fintech scene is attracting attention from all over the world thanks to its combination of innovation, entrepreneurship, and technological know-how. The country is on the rise as a fintech hub, with no signs of slowing down anytime soon.
Leveraging the power of AI to enhance customer experience
Personetics uses artificial intelligence (AI) to enhance the customer experience by sorting through the masses of data that banks have on customer transactions and understanding customer financial behaviour to offer real-time insights.
"We believe that banks' most valuable asset is their own customer financial data. We help financial institutions leverage AI technology to proactively and precisely engage with their customers and drive business impact," stated David Sosna.
"Our engagement platform analyses customers' financial data, provide hundreds of personalised insights and recommend relevant financial products and advice to customers at the right moment and context. This could be finding patterns in the customer's spending data and recognising multiple occasions throughout the month when they can afford to set extra money aside. Or helping customers pay off debt faster by setting a debt payoff goal and moving extra money from a checking account to the loan balance, based on the customer's extra cash flow throughout the month."
AI can change how banks interact with their customers completely, and Personetics is in a solid position to lead this charge.
Personetics' customer base continues to grow
Personetics continues to onboard new customers at a rapid pace. The company is already working with some of the world's leading banks, including Huntington Bank, Hyundai Card, Metro Bank, MUFG, Santander, UOB, and US Bancorp.
"We continue to secure new clients and expand within existing clients with our business solutions. We can expand our client relationships for the long term; we have a high level of 'stickiness' to keep signing annual licenses. We have a unique approach compared to most fintechs in that we sell to banks while also reaching the bank's end customers and improving the financial well-being," added David Sosna.
"By creating a world of 'Self-Driving Finance,' we assist banks to proactively act on behalf of their customers to better monetise relationship value, and we also help the banks' customers to spend smarter, save money automatically, pay off debt faster, build wealth, and improve their financial wellness."
The bottom line
Personetics is a leading Israeli fintech company using AI to change how banks interact with their customers. The company has raised more than $160m in funding and has a rapidly expanding customer base.
Personetics is quickly becoming a household name in the fintech industry, emphasising how important it is for banks to leverage big data. It will be fascinating to see whether the firm decides to go public down the road, and only time will tell!
***