Financial Services (FinServ)
How will Itiviti help make Broadridge a fintech leader?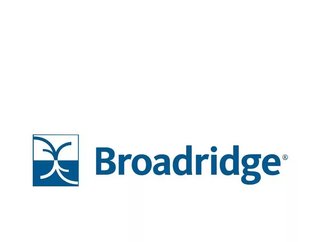 Broadridge's acquisition of Itiviti appears to represent a 'regearing' of its business in order to thrive in a rapidly evolving fintech market...
Based in Stockholm, Sweden, is a global capital markets tech provider with offices in over 16 countries and more than 2,000 customers.
Its technology allows "significant cost savings" for FSIs seeking an easy and scalable method of consolidating their trading infrastructure through more efficient workflows. Furthermore, Itiviti's order execution management systems (OEMS) facilitate worldwide multi-asset trade.
Prior to this new , the company was owned by private equity investor . Expressing pride for the growth that Itiviti has achieved under its stewardship, Fredrik Näslund, Partner at Nordic, described Broadridge as the "ideal company" to help it achieve "even further growth and expansion."
Scaling outside of North America
Despite Broadridge's established success in the North American market, it has yet to significantly develop in either the EMEA or APAC regions. Utilising Itiviti's well-established foothold in these areas, Broadridge expects to reach the "higher end" of the three-year seven to nine percent recurring revenue growth outlined to its investors in late 2020.
Tim Gokey, CEO, even went so far as to say that the deal "enhances Broadridge's position as a global fintech leader," and emphasised that its augmented capabilities will help future-proof the company:
"By extending our capabilities into the front office and deepening our multi-asset class solutions, Itiviti significantly strengthens our Capital Markets franchise and better enables Broadridge to help financial institutions adapt to a rapidly evolving marketplace."
Itiviti's CEO, Rob Mackay, concurred, "The combination of our technology, solutions and people will unlock significant value for our clients and drive long-term growth for our combined business."
Adapting to digital
Having generated $4.5bn in total revenue for the , Broadridge has certainly managed to weather the pandemic's challenging market conditions. 
However, as the changes instigated by COVID-19 continue to develop, most notably increased digitalisation, the company is likely to encounter new obstacles to helping its customers. By selecting tech-focused partners, Broadridge has the opportunity to mitigate the strain and even flourish in the new normal.
NOTE: The Broadridge-Itiviti deal is still subject to customary closing conditions and regulatory approval at this time. If successful, the agreement should close in Q4 2021.
Image source: Broadridge Financial Services