Financial Services (FinServ)
How Fintechs Can Help the Unbanked Population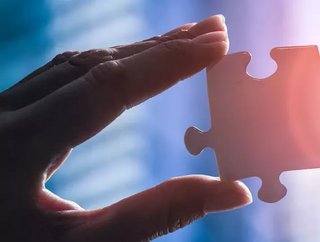 Fintech can solve problems related to storing and transferring value, in addition to helping the underbanked population become more financially included
Across the globe, roughly 1.7 billion adults do not have an account with a financial institution or mobile money provider, according to the World Bank. Many of these people live in developing economies, where volatile currencies and weak banking systems make the idea of opening an account seem riskier than it's worth. 
But 1.1 billion of those unbanked adults do own mobile phones. As financial technology companies develop increasingly secure ways to store and transfer value with the touch of a screen, the possibilities available to underbanked and unbanked populations are beginning to multiply. Widespread access to safe options for growing savings, making payments, and transferring funds are now within our reach. All the unbanked need is a cellphone—and the right platform.
Modern technologies are democratising traditional financial services
The Web 2.0 revolution democratised information and upended the global news industry in the process. Once it became possible for anybody, anywhere to break news by posting a video to social media, a key function of traditional news channels—relaying on-the-ground information—suddenly became redundant. Web 3.0 will similarly democratise access to value and transform the financial services industry, thanks to blockchain technology and its ability to enable fractional ownership. 
To some extent, the writing is already on the wall: When was the last time you walked into a physical bank? Financial institutions were already working to meet customer demand for lower-friction interactions when the pandemic accelerated the development of remote banking services. But legacy banks still remain tied to systems built around physically moving and holding paper currency. As a result, their offerings tend to be slow, expensive and prone to fraud.
Fintechs can approach these problems without that extra baggage. Blockchain technology provides a secure, transparent way to hold and transfer value. Fractional ownership takes the blockchain revolution a step further by effectively digitising ownership of real assets. 
Cryptocurrencies are volatile in part because their intrinsic value is unclear. Real estate, artworks and commodities like gold have an established underlying value. The ability to own and trade fractional shares of those types of assets has the potential to be more than just disruptive to the traditional financial services industry. For the unbanked, it could be transformative.
How fractional ownership of stable assets can help the unbanked
The basic functions of a bank include holding assets safely, offering risk-managed ways to grow wealth, and helping customers transfer the value of those savings. For many individuals in developing countries, however, local banks don't actually offer those services. In countries with volatile local currencies and unstable financial institutions, it can even be riskier to put your money in a bank than to hide it under a mattress (or, in many cases, convert it to gold jewelry and keep it locked away in your home). 
The ability to convert local currency into your choice of stable asset instantaneously solves the problem of storing value. At the same time, transferring funds becomes as easy as pushing a button in an app. This function eases common issues for unbanked populations such as women or migrant workers sending money home to their families: 
Easy transfers make it more efficient to complete transactions or access savings without delays, high fees, and trips to potentially dangerous money exchange offices.

The ability to transfer ownership of a common underlying asset relieves issues related to cross-border payments, particularly in countries with currencies that are not widely traded across the globe. Transferring money to those countries via the legacy banking system can involve multiple currency exchanges, increasing the time and cost associated with each transfer.

Instant, secure transfers enable peer-to-peer lending opportunities for investors to offer microloans to artisans or small businesses in the developing world.
An opportunity to do good
For FinTech's, the unbanked represents more than a market opportunity. For us, making affordable, equitable and secure banking services available to those who need them is not only a future necessity but a moral imperative. This key-value forms the heart of our philosophy at Gilded and underpins our 'Gilded for Good' initiative, which seeks to make an impact through remittances, direct digital transfers, and affording the unbanked an opportunity to save for their future.
We believe that blockchain technology and fractional ownership has solved the problem of moving stored value digitally. We take pride in offering solutions that are instant, stable, secure, and sustainable. If others in our industry follow suit, we believe we can make a substantial difference for the world's unbanked population.
***
About the author: Ashraf Rizvi is the Founder and Chief Executive Officer of Gilded.