Financial Services (FinServ)
How financial management tools can better serve consumers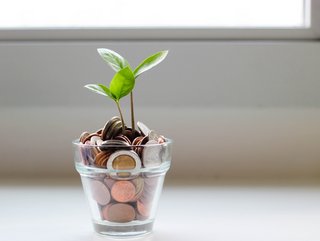 A personalised approach that takes into consideration consumers' wholistic financial needs – and their passions – will provide better outcomes
Technology has created a swift evolution of the Personal Financial Management (PFM) industry.
Financial advice and education once delivered via in-person visits to a financial advisor is now just a click away thanks to online portals and apps. And while convenient access to financial advice has become ubiquitous, there remains a disconnect between what some of the most popular PFM solutions claim as benefits and what consumers desire. In particular, the PFM industry needs to realise that different people need different things when it comes to obtaining financial wellness – there's no one-size-fits-all solution.
Here are some considerations for the next generation of PFM and how providers can better tailor solutions based on an individuals' needs. But first, how do we define financial wellness?
Financial Wellness: Meeting People Where They Are
At its core, individual financial wellness is the state of financial well-being achieved and maintained when people know what they have, know where they're headed, and feel good about it. It's an intentional practice, a way to live — not an end state or a destination to be reached.
Financial wellness can reduce preoccupation with money needs and improve mental and physical well-being. Financial health has the potential to lower stress in other areas of life, like family, relationships, and career planning. In addition, increased financial wellness creates the potential for more freedom to find a harmony between work and life that allows one to focus on what matters.
But it's important to recognise that not everyone begins at the same "starting line" in this marathon to find financial wellness. The gender pay gap is still prevalent; women earn less than men and it's estimated it would take an extra 42 days of work for women to earn what men did in 2020.
There's also a financial literacy gender gap: Data shows men understand money better than women. How we teach and empower women's success in today's world drives this gap in financial literacy.
What's more, the persistent racial wealth gap continues, with little progress being made to bridge the divide. Research shows that closing the racial wealth gap is key to addressing inequality at scale. We also know that a diversity of wealth is better for the economy.
People's life stages and values drive them to think about money differently, too. New notions of ownership – where access to assets is more important than ownership itself – mean some people prioritize cash flow over wealth-building through asset appreciation.
The advancements of traditionally underrepresented groups also create new demands in the financial wellness sector. While female workers still earn less than men on average, they have made strides over time. Women's economic empowerment creates new financial opportunities and financial needs for women. Five types of women's economic empowerment have emerged: increased labor participation, rising income opportunities, increased financial and digital inclusion, changing family structure, and a more prominent role in purchasing decisions.
Senior citizens, an evolving demographic group, are growing faster than the rest of the population and presenting unique needs such as wealth preservation and maintaining a high quality of life. And at the same time, most consumers – no matter age or sex – are becoming more conscious of making eco-friendly financial decisions. Sustainability is top of mind for everyone from major corporations to individual consumers.
The bottom line is this: Changing demographics, desires and needs among consumers mean PFM solutions need to evolve to meet people where they are and create financial wellness tools that are flexible and tailored to the specific needs of every individual.
How Can Personal Financial Management Tools Rise to the Occasion?
Today, PFM solutions advertise their ability to help consumers:
Understand money better
Properly organise spending and savings
Establish clear financial goals
Learn how to invest and build wealth
These are important concepts, and they still need to be embedded in any PFM tool. However, there's an opportunity to do more. Here are five things I think PFM tools need to start doing to ensure they're best serving consumers and subsequently improving individual's overall financial health and literacy.
Tools over Products - PFM should focus exclusively on financial education, wellness and tools. This means not presenting or linking to products of any kind. By homing in on financial concepts instead of sales tactics, PFMs can maintain impartiality and build trust.
Help People Embrace Their Passions - Today's consumer isn't two-dimensional – they want financial advice, but they also want companies to help them pursue purpose. PFMs should mature beyond focusing only on financial goals to help individuals embrace their passions and live a financial life that's consistent with their values. This might mean offering eco-friendly investments to a consumer's 401k portfolio; it could also be as simple as helping advisees find sustainable companies to buy from.
Personalisation is Everything - PFMs should provide curated, personalised financial education relevant to an individual's changing circumstances and interests. This entails the use of behavioural psychology and data to present personalised, impartial, and timely information and suggestions.
Help Consumers Build Confidence - An effective PFM application will provide people with tools to foster a healthy relationship with one's money and instill proficiency and confidence in one's ability to manage it. This includes helping users identify and unlearn harmful money relationship myths.
Security Reigns Supreme - Financial data needs to be kept safe – and consumers also need to know they can rest assured their data is being protected. This is a no-brainer these days, but PFMs need to utilise the best in cybersecurity to safeguard data.
A Future Full of Possibilities
PFM tools are a vital piece of financial wellness. The better equipped these applications are, the more likely consumers will be to access them and potentially increase their financial health and knowledge.
Technology has accelerated PFM tools' ability to offer effective and real-time advice. But there's an opportunity to do even more.
Personalised PFM capabilities that cater to a consumers' wants, needs and goals will represent the next generation of financial health and wellness.