Financial Services (FinServ)
How does Sardine use AI to provide a real-time fraud score?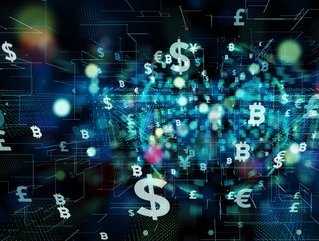 After raising US$19.5mn in Series A funding, we look at Sardine and how its platform uses AI to provide fintech companies with a real-time fraud score
Founded in 2020, Sardine is a behaviour-based fraud and compliance platform for digital wallets and neobanks.
Its products are used by fintech, crypto, and NFT companies to prevent account opening, funding, and payments fraud. The company can also provide full fraud guarantees when funds are acquired via ACH or card rails.
Since its launch, Sardine now powers over 50 customers, including some of the largest neobanks (Brex and Chipper Cash), fast-growing crypto exchanges (FTX, Luno, and Bakkt), and global NFT and crypto platforms (Abra, Transak, MoonPay, and Candy Digital).
Providing a real-time fraud score
Sardine's platform was developed by a team of Coinbase, Revolut, Google Pay, Bolt, and PayPal veterans, and has already been proven to stop 3x more fraud than legacy e-commerce fraud products.
The company uses AI to provide a real-time fraud score based on the user's identity, device, and behaviour patterns at the time of account origination and account funding. It also continuously monitors for fraud during account login, deposits, and withdrawals.
It recently announced US$19.5mn in Series A funding from Andreessen Horowitz, NYCA, and Experian Ventures to enable companies to protect customers from financial fraud. Andreessen Horowitz General Partner Angela Strange joins XYZ's Ross Fubini on the Sardine board of directors.
"It's an amazing time, as the very concept of money is being reinvented with the rise of fintech and crypto digital wallets," said Soups Ranjan, CEO and co-founder of Sardine.
"However, it is still a very frustrating experience for customers that expect to instantly move money from legacy banks into their new fintech, crypto, DeFi, or NFT wallets. It is incredibly hard to establish trust in whether someone is using their own bank account to load money into a wallet or a stolen one. Sardine has built a behaviour-based platform which uses tens of thousands of data points about a user's behaviour and combines that with dozens of data sources, ranging from phone and email to social media and blockchain analytics, to establish a real-time trust score," he added.
Using AI to prevent fraud
According to Insider Intelligence's AI in Banking report, most banks (80%) are highly aware of the potential benefits presented by AI.
One of the most significant use cases for AI in finance is its ability to prevent fraud and cyberattacks. Consumers look for banks and other financial services that provide secure accounts, especially with online payment fraud losses expected to jump to US$48bn per year by 2023, according to Insider Intelligence.
"Every company with a payments component faces the same problem: the momentum-killing wait time between when the customer transfers money to your platform and when they can actually use that money on your service to transact," said Andreessen Horowitz's Angela Strange. "Sardine solves this issue in order to keep financial transactions moving for the good of all. Its value proposition becomes even clearer when you consider that every company is rapidly becoming a fintech company."