Financial Services (FinServ)
How B2C Fintechs Help People Gain Control of Their Finances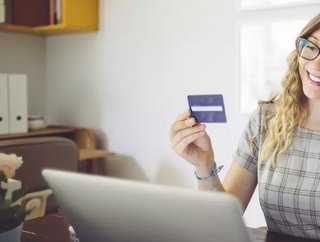 Discover some of the underlooked ways people can benefit from B2C fintech services, from accessing better personal loans to improved investment technology
Did you know that the fintech industry is projected to reach $310 billion in expected investments by  2022? How about that total digital payment transactions are foreseen to reach $10.50 trillion by 2025? Both of these statistics highlight the fintech industry's rapid growth. However, the fintech industry would not be growing without due cause as consumers have reaped significant benefits from various Business-to-Consumer (B2C) fintech businesses. From new credit management strategies to Robo-advisory services, consumers are continuously finding new ways to gain control over their finances with the assistance of B2C fintech. 
What is a B2C fintech?
Business to Consumer Financial Technology, commonly referred to as a B2C fintech, provides consumers with products and services that most prominent financial institutions offer. This includes the ability to open bank accounts and credit cards, take out loans, utilize online payments and focus on personalized financial management. B2C fintech combines all these services under one umbrella, differentiating itself as a digital-only business. B2C fintech has been around since the early 2000s but recently saw a wave of new fintech companies open after 2010. Consumers are drawn to these digital-only platforms not only because of creative ways to take control of their finances but also because B2C fintechs can assist underserved consumers through innovative policies and procedures.
How can consumers benefit from B2C fintechs?
Credit management strategies
Credit score dramatically impacts most financial aspects of consumer finances, from obtaining a mortgage to a new car loan. The FICO credit score model was introduced in 1989 with major companies, like Equifax and Experian, pushing the use of the model. B2C fintech companies have realized that the model is outdated and negatively impacts various consumer groups. The first way that B2C fintech companies promote control over consumer finances is by providing accessible and transparent information about current credit scores. For example, credit cards like Discover, offer free monthly credit reports for users. These apps usually break down the five categories that impact credit scores to show where improvement is needed. Fully understanding the weak areas of one's credit score leads to attainable goals to improve the score. Credit Karma is another example of a fintech company that offers credit monitoring and reports for consumers to aid on the path of financial control. 
Access to personal loans
Strong credit management strategies provided by B2C fintech leads to increased access to personal loans for a wide variety of consumers. According to recent studies, 19.1 million consumers have personal loans and a whopping 176 million Americans have credit cards. These statistics clearly show the need for personal loan opportunities across the board. So, where do B2C fintech companies come into play? Well, traditional big-box lenders focus on income levels and outstanding debt, while fintech companies aim their attention to the length of employment and other factors not dictated by the FICO credit score model. Prosper is an excellent example of this as they target groups that have been rejected by traditional lenders because of poor credit score factors, lending over $5 billion in recent years. This opens up doors of opportunity for underserved classes, such as those in poverty or struggling with outstanding debt.
Furthermore, many individuals have taken initiatives to consolidate debt through personal loans, leading to financial freedom in a shorter period. B2C fintech companies offer consumers innovative consolidated debt approaches through loan consolidation and other lending strategies. Traditional lenders may not be able to give the same opportunities with existing uniform policies in place. Additionally, strides towards a stronger financial position give way to other loan opportunities, such as purchasing a home or buying a new car. GoRefi has given homeowners the ability to cut out refinancing costs by completely eliminating the middleman, showing the benefits of fintech on consumer finances. The doors that open with taking control of your finances are astronomical, making it essential to consider all your future loan opportunities. 
Quicker payment solutions
B2C fintech goes beyond providing funding to underserved consumer groups. These companies can offer quicker and more efficient payment solutions, allowing consumers to stay on top of managing their finances. It's no secret that electronic payments are rapidly changing the way consumer payments are processed, with new fintech companies focusing on efficient payment solutions. One such company, BillGO, allows users to take advantage of quick payments and bill prioritization through a powerful platform host filled with widgets and customizable tools. Other fintech companies, like Venmo and Cash App, eliminate the need to write checks or go to the bank altogether. Instead, consumers can have payments processed electronically, frequently posting the same day. This feature allows for real-time information on a checking account or outstanding loan status. The likelihood of bounced checks or missed payments diminishes when consumers have full control over their finances with the tools B2C fintech companies provide. 
Real-time access to information
As mentioned before, quicker payment solutions with B2C fintech companies lead to real-time access to critical financial information. What exactly is real-time access? Real-time access gives consumers a transparent view of their financial situation at that moment. When payments are processed in real-time, they automatically deduct from your bank account and go to the lender immediately. B2C fintech gives users access to real-time information to gain complete control over their finances. Some B2C fintech goes to great lengths to prove to consumers the benefits, like Azimo, which promises balance transfers in under an hour. Traditional lenders may take days to process and post payments to your account, but with a digital fintech company, consumers don't have to worry about this. For example, say you get paid every Friday and are trying to pay down your debt. You can immediately transfer extra funds to your loan on Friday, so your balance is updated going into the weekend. This reduces the risk of overspending because you can see that the money was already taken out of your account. 
Efficient personal financial management
We've all heard the terms efficiency and effectiveness, but did you know those terms are critical components of managing your finances? B2C fintech is constantly evolving payment methods and available reports to help you stay on top of your finances. Connectivity is a crucial component of financial management, leading to the rise of personal finances apps like Mint, Personal Capital and Hardbacon. These apps allow their users to track their spending, monitor their investments and even compare credit cards, giving consumers a one-stop-shop for all things personal financial management. B2C fintech is becoming increasingly popular because of consumers' valuable insight from the apps. We live in an era of technology, so why should our banking procedures still be from the 1980s? Simply put, they shouldn't. Efficient financial management solutions provided by B2C fintech offer users information to track every detail on their journey to gain control over their finances, making them a valuable asset to have. 
Stronger banking relationships
Stronger banking relationships are formed when consumers find a banker they can trust and rely on for accuracy. Despite being digital-only companies, consumers can still build banking relationships with B2C fintechs. Through multiple communication streams, such as live chats and phone calls, consumers can find close contact to work with. A relationship with a banker does help consumers on the path to complete financial control. Having a trusted partner to turn to with any questions and receiving special incentives on new loans or accounts are two ways that a banking relationship aids consumers. Consumers often don't have all the answers or know the steps to take to gain control over their finances, which is where a B2C fintech expert comes in.
Additionally, many large financial institutions are taking steps to implement fintech companies. For example, take Zelle, which is available through many large banking institutions. As a result, you can build a relationship with your local banker and utilize efficient fintech features.
Improved investment technology
We've talked a lot about how B2C fintech companies help control the lending aspect of finances, but there are also saving opportunities to be aware of. B2C fintech companies give consumers at every income level the opportunity to invest and save. In addition, consumers can track growth with ease through focused efforts on automated advisory services and financial tools that focus on financial management. For example, Robinhood is a fintech investment platform that allows users to buy and sell stocks, usually commission-free. The integrative features reduce management costs and clearly lay out key information, highlighting the impact of fintech on the investment industry.
Moreover, free resources are readily available to consumers to help budget, invest wisely and work towards future goals, all of which focus on gaining and maintaining control over one's finances. Customized portfolios based on individual goals can be easily created by Robo-advisors, decreasing advisory fees and increasing financial control. Reducing costs and increasing profit margins through investing are two great solutions to save money for the future or pay down those pesky loans.  
What's next for B2C fintechs?
The last decade alone has proven how much an industry can grow in a short period of time. With sales projected to increase dramatically and new startups popping up daily, the B2C fintech industry is something to keep on your radar. Consumers can expect to see technological improvements in all aspects of their financial management, from new app features to innovative report outputs. In addition, the accessibility of B2C fintech companies will become more available to all income levels as competition amongst companies increase. Consumers can use this to their advantage to find the right B2C fintech that caters to their needs. Many B2C fintech companies strive to create a one-stop shop for all things financial management, from securing loans to investment opportunities. This centralized hub will cause major shifts in the way consumers derive and utilize their financial information, making adaptability a must. 
***
About the author: Passionate about personal finance and financial technology, Arthur Dubois is a writer and SEO specialist at Hardbacon. Since his arrival in Canada, he's built his credit score from nothing and is now one of the go-to experts at Hardbacon when it comes to comparing credit cards.