Financial Services (FinServ)
How Ansarada uses technology to help clients deal with data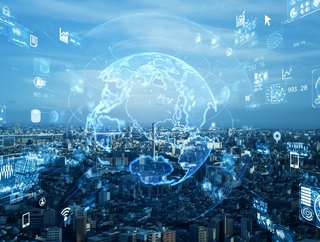 Stuart Clout, co-founder of virtual data room platform fintech, Ansarada, spoke to FinTech magazine about the company and the ever-evolving industry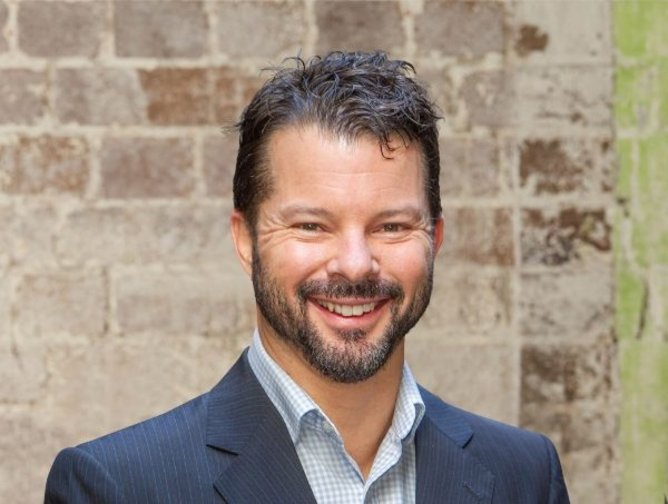 Can you tell me about Ansarada?
Ansarada is a SaaS platform with products used by the world's top companies, advisors, and governments to govern their information, data and processes in deals and transaction management, board management, compliance, and procurement. The company was founded in 2005 in Australia and is headed by our CEO, Sam Riley. In August 2020 Ansarada merged with the company I founded, thedocyard. As a fellow deal technology platform, the merger was a logical step for both and has allowed us to form a global SaaS company applicable for all dealmakers. Since then, Ansarada has grown into a truly global company with offices in Amsterdam, Chicago, London, Johannesburg and Sydney, with clients from all over the world.
We recently partnered with Microsoft Startups to help smaller companies raise capital and grow whilst ensuring that investors have confidence and security in their investment. Current barriers to funding and tailored support has left many ambitious startups and small businesses out in the cold, and we're really proud to be supporting Microsoft Startups as they continue on their growth journey.
What is your role and responsibilities at the company?
I wear many hats at Ansarada - co-founder, board director, chief revenue officer and head of growth. Day to day is focused on growth, and long-term business strategies, including attracting new clients and talent.
Before Ansarada, I was a partner at a large Australian law firm and a senior in-house counsel for a Fortune-500 business. It was during my time as a solicitor that I first started thinking about how to find a better way to manage deals. I founded thedocyard in 2016 with a mission of delivering the next generation of dealtech and board management solutions on a global scale. The company was focused on digitising the transactions process, which had long been rife with inefficiencies, bringing transaction and workflow management into the digital age.
What inspires you in Fintech today?
I'm passionate about how tech can improve user experience by optimising and automating processes that are low value and high occurrence. For instance, during a deal, the process of organising and sorting vast documents used to take weeks or months to accomplish, where now it can be done at the click of a button through AI redaction.
Today, organisations are under greater scrutiny than ever before and I'm really interested in how we can use tech to help companies express their credentials not only in a deal's context, but also in a governance one. I feel there is a lot that needs to be done to help organisations more easily demonstrate that they are a 'good' company from an ESG and GRC perspective, and for the past few months, we've been busy developing the means to facilitate this.
What do you see as the biggest emerging trends in the Fintech industry?
What stands out in my mind is the rise of AI and machine learning across the industry. We're seeing it increasingly used to help companies process large amounts of data and draw valuable conclusions to boost productivity. The technology is evolving rapidly, with systems able to perform more and more complex processes to help businesses enhance their operations. We're seeing AI increasingly used by start-ups who are harnessing it to help them leverage their data more intelligently, saving time and money by handling time-consuming tasks. Regulatory compliance is a big part of implementing best practice and mitigating risks, and regtech is also seeing significant uptake. Firms can utilise the technology to analyse large quantities of legal text and identify new areas where new compliance is required. All facets of business operations such as risk management, transaction monitoring, customer identification, and regulatory intelligence are all becoming automated, helping organisations to stay up to date on the latest legislation and save millions every year.
What can we expect from Ansarada in 2022?
Currently the business is pivoting heavily into the GRC and ESG space, leaning on our experience in helping organisations manage their data. Since day one, Ansarada has helped organisations report on their quality and we feel it's a natural segway for us to move into information governance as a broader market. Increasingly, consumers, investors and employees are asking themselves what type of organisations they want to be associated with and top of mind is the approach to ESG.
This is no different in the M&A space. Private equity funds now have mandates that stop them acquiring companies that don't have strong ESG credentials and proxy advisors are increasingly required as part of deals. Our AI technology can trawl through documents with speed and accuracy, helping organisations disclose their credentials and ensure that due-diligence requirements are met. From a legacy perspective, our view is that the private sector will be able to move the needle quicker than government regulation when it comes to ESG, and it's clear that the world's organisations need to get better at disclosing information on how they run their business.
With our proven background in information governance, we feel it's our place to provide them with the tools and infrastructure to do so.