Financial Services (FinServ)
GTreasury release report on treasury modernisation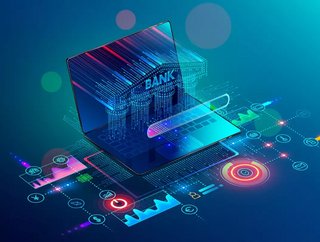 GTreasury has released an in-depth global report detailing how far along treasury and finance teams are in digital transformation
GTreasury, a treasury and risk management platform provider, and Strategic Treasurer, which delivers consulting services for treasury management, security, technology, recently announced the release of the 2021 Treasury Technology Survey Report.
The first-of-its-kind, in-depth global report details how far along treasury and finance teams are in digital transformation, the technologies they are most excited about, and where resistance remains. The comprehensive 50-question survey drew responses from hundreds of treasurers, treasury analysts, and other treasury and finance professionals from around the world and across industries.
What are the highlights from the

2021 Treasury Technology Survey Report?
Significant growth anticipated. Payment factories, treasury aggregators, and TMS solutions are expected to realise 35-45% growth over the next two years.


 

APIs are becoming must-have capabilities. 73% of corporate treasury groups indicated that APIs are critical to their current processes. Machine learning capabilities are also drawing outsized focus from treasurers further along in their modernisation initiatives.


 

The gap between cash forecasting importance and reality is high. While cash forecasting is very important to 84% of treasurers, only 38% indicate they are performing at a high rate of accuracy.


 

Fraud prevention gains a heightened focus. Thwarting fraud is a top focus for 77% when considering the application of new technology in product development. Treasurers also report high demand for incorporating automation into fraud prevention processes.


 

Resistance to formats remains. Comparing legacy formats to newer and more enriched formats like XML, treasurers showed surprisingly high levels of resistance to adoption.
"Across continents and industries, treasurers are grappling with how best to transform their treasury technology stack to make processes more efficient and effective, and to drive visible value within their organisations," said Pete Srejovic, Chief Technology Officer, GTreasury. "This survey provides a unique window into what excites and frustrates treasurers right now, and how the industry is approaching transformation in a quickly-moving ecosystem. This is a must-read report for treasury and finance professionals."