Financial Services (FinServ)
Green Dot and Plaid partner to provide open finance services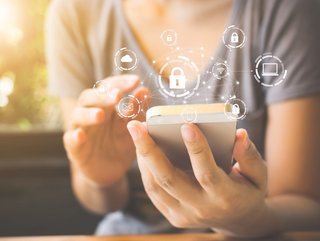 Green Dot Corporation has announced that it is partnering with Plaid to bring secure finance solutions to GO2bank, Green Dot's flagship digital bank
Green Dot Corporation, a financial technology and registered bank, has announced it is partnering with Plaid, the data network powering the digital financial ecosystem, to bring secure open finance solutions to GO2bank customers.
GO2bank is Green Dot's flagship digital bank, created in 2021, which is designed to give all people the power to bank seamlessly, affordably, and with confidence.
"Our focus at Green Dot is giving all people the power to bank seamlessly, affordably, and with confidence," said Abhijit Chaudhary, Chief Product Officer of Green Dot. "Through this partnership with Plaid, we are enabling real change in the industry by delivering an on-ramp for consumers who can benefit from simple, secure access to digital solutions."
Securely connecting customer's accounts
The companies have joined forces to offer GO2bank customers an API-based, token-based open finance experience enabling the data connectivity that today's consumers expect. The partnership leverages Plaid's innovative open finance API solution Plaid Exchange, which helps companies quickly and securely facilitate data connectivity on behalf of their customers.
"Plaid is working to ensure that inclusivity is the industry standard," said Ginger Baker, Head of Financial Access for Plaid. "Our partnership with Green Dot helps GO2bank customers securely connect their accounts to the apps and services they choose. We are excited about the joint commitment to universal access and how it enables all populations to access the tools they need to lead healthier financial lives."
Building financial foundations
Plaid is a leading provider of open banking at a time when the service has taken on increasing importance in payments and other financial services. Open banking can be particularly useful for payments firms looking to facilitate money movement outside of established networks like Visa or Mastercard. For this reason, both Visa Inc. and Mastercard Inc. have moved to acquire open-banking platforms.

GO2bank is designed to give all people the tools and support they need to build a stronger financial foundation. The joint integration, which is now complete, connects GO2bank customers with more than 6,000 apps and services powered by Plaid. It also underscores how both companies are aligned in the mission to provide financial access and freedom for all, reaching consumers who may have been shut out of traditional banking services due to lower income levels or credit-thin histories.