Financial Services (FinServ)
Gemini acquires Blockrize ahead of crypto reward credit card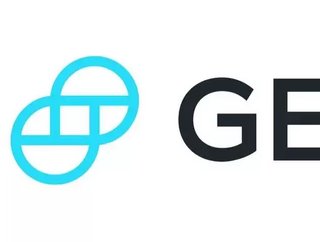 Acquisition of fintech startup will bolster launch of Gemini Credit Card, offering up to 3% back in Bitcoin...
Crypto exchange Gemini has acquired fintech startup Blockrize to launch a credit card allowing users to earn rewards in Bitcoin. 
Blockrize, Gemini's second acquisition which it bought for an undisclosed sum, had been building a credit card offering crypto rewards due to launch this year with a waitlist of more than 10,000 people. The crypto exchange will merge its platform, known primarily for its first-class security, with Blockrize's rewards programme. Launching in the US, users can earn up to 3% back in BTC or other cryptocurrencies on every purchase they make using the Gemini Credit Card. 
Cardholders will need a Gemini account to receive deposits of their crypto rewards, though Gemini chief executive Tyler Winklevoss, who co-founded the exchange with his twin and business partner Cameron, said the rewards will allow customers to increase their investment in cryptocurrency or enter the system for the first time "without changing their existing behaviour". 
He hopes the move will continue to "mainstream crypto", adding: "Rather than deciding how and when to buy crypto, customers can do so when making their everyday purchases."
New users can join a waitlist alongside the those on Blockrize's list to gain early access to the card, which will be offered to residents of all US states. 
Gemini eyes IPO
Aptly named Gemini was founded in 2014 by the Winkelvoss twins, who were early investors in Bitcoin after famously channeling around $11m of the total $65m payout they received from their widely publicised spat with Facebook into the crypto market. The exchange and custodian allows users to buy, sell and store up to 30 cryptocurrencies. 
In an interview with Bloomberg this week, the founders said they were seriously considering taking the exchange public, on the back of surging Bitcoin prices. The cryptocurrency is currently trading at around $38,500, well above historical highs and more than double its value in late November. 
We are definitely considering [going public] and making sure that we have that option", Cameron Winklevoss told Bloomberg. "We are watching the market and we are also having internal discussions on whether makes sense for us at this point in time. We are certainly open to it." 
Coinbase, one of the earliest and biggest crypto exchanges in the world, confidentially filed a draft registration document with the SEC in late December 2020, signalling it too would go public. The company did not divulge whether it would seek a traditional IPO or instead opt for a direct listing, but would either way be a landmark for the crypto industry.