Financial Services (FinServ)
Gate.IO on establishing trust in the blockchain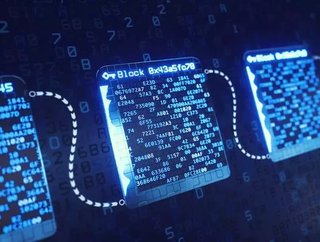 Marie Tatibouet is the CMO at Gate.IO.Below she will sharewill share some key tips to ensure you establish trust within your blockchain project, includi...
Marie Tatibouet is the CMO at Gate.IO. Below she will share will share some key tips to ensure you establish trust within your blockchain project, including funding, showing a clear roadmap of your project, 'Know Your Customer' process and the best solutions to keep customer investments safe.
The Trust Technology 
The Digital World and Blockchain Technology
In today's digital world, everything around us is constantly changing. People now have direct access to an incredible array of digital assets and we are now able to directly transfer almost anything at any time around the world. All of this without the hassle and risk of trusting and paying third parties to get involved in the process. 
Blockchain technology which was first introduced with the launch of Bitcoin in 2009 by an anonymous cryptographer has grown into an industry that aims to challenge incumbent gatekeepers of money, real estate, and even the world of art. Any instance where a transaction or transfer of an asset or piece of information needs to take place and verified will be revolutionized by this groundbreaking technology. Innovative, simple and more efficient ways to transact in a global real time fashion are being developed, and many are already available for anyone to use today. With many industries looking to implement the technology and predictions that the blockchain market is expected to reach more than $3 trillion by 2024, it is evident that the evolution of blockchain technology has only begun. 
Since this burgeoning industry is still in its early stage, credibility and trust are essential for its continued growth and eventual mainstream adoption. The essence of a blockchain is that everyone is able to verify data, transactions or information in real time without trusting a third party. For these reasons, those operating in the industry should harness the natural benefits of the technology in order to maintain credibility and ensure the security of investors.
Maintaining Credibility and Security 
One of the inherent features of a blockchain is its security and privacy, which is often lacking in centralized systems. 
A security aspect that is guaranteed through blockchain technology is that it is operated in a decentralized fashion. Copies of a ledger are kept on a widely distributed network; this eliminates the threat of an attack on a central point of a network, the standard way hackers are able to infiltrate into systems. 
A clear focus on empowering investors and users by providing them with the best tools to keep their investments accessible and secure in a transparent manner, while also making sure to go above and beyond to educate around potential threats, means companies and projects are actively safeguarding against fraud, hacks and scams. As a result of this, users and investors will view the company or project as a credible and educational source while at the same time reaping the benefits of what blockchain technology truly offers; The ultimate power to decide what you do with your money and assets. 

 
The Trust Technology is Here
Blockchain technologies have the power to provide a global, real time, transparent and secure environment where transaction records are made accessible to all. Contracts, compliance and regulation are becoming automated in a trustless environment, resulting in the removal of strains for people, businesses, regulators and industries, while also activating paths for new business models. 
Many companies in the blockchain  industry empower people with blockchain technology in an easy to use platform. Combining this with a strong emphasis on education increases market confidence and will help pave the way to a brave new world.
The power to reinvent the way regulation, compliance, and business are presently performed in an environment where stakeholders can access global, real-time, trustworthy data at any time is here.