Financial Services (FinServ)
Five minutes with Helene Panzarino, Associate Director, LIBF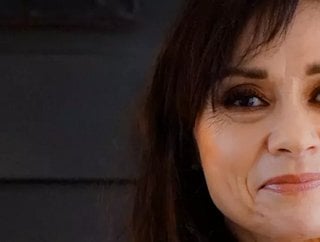 FinTech Magazine asked Helene Panzarino, Associate Director at LIBF, five questions about her background and what motivates her in finance today
Name: Helene Panzarino
Role: Associate Director for Digital Banking and Finance 
Company: The London Institute of Banking and Finance (LIBF)
We all know the companies, but what about the people behind them? Here, we find out more about Panzarino's background, why she's an advocate for entrepreneurs, and her take on US community bank heroism.
Who was your childhood hero, and why? 
My dad. It may seem a bit of a cliche, but for someone who left school aged nine, he instilled in me the value of education and self-belief. He also had enormous pride and confidence in me and my abilities. He was my biggest supporter and a wonderfully innocent and kind person who helped shape the person I am today.
What's the best piece of advice you ever received? 
'Mentors are great, but advocates are better.' I discovered that it's much harder for entrepreneurs to find true advocates, so this is something I try to do for other people.
Which activity are you most looking forward to doing when the pandemic is over? 
I can't wait to go to Terroni Brothers in Clerkenwell, London, for some authentic Italian pastries and an espresso that I haven't had to make myself! I wrote most of my books in cafes, and I find a change of scenery also helps me think outside of the box on all my projects. 
Is there a personal achievement from 2020 of which you are particularly proud? 
I am most proud of having my second book, Reinventing Banking and Finance: Frameworks to Navigate Global Fintech Innovation, published by Kogan. 
This book's schedule was very tight, and I was fortunate to have Alessandro Hatami, a good friend and industry peer, as co-author. We've received industry accolades, powerful endorsements, and many compliments on the clarity of thought and content, so it made it even more worthwhile.
What inspires you in fintech today? 
I am hugely inspired by the way community banks in the US have become the unexpected heroes of the pandemic, getting money into accounts quickly but also being there for their customers as trusted partners. 
Many community banks have been big enough to recognise that they could do more to support their customers, and it has been hugely inspiring to see them partner with the fintech community to drive operational and customer service improvement.
Want to share your story with our audience? Get in touch at [email protected] to be our next 'Five minutes with...' subject.