Financial Services (FinServ)
Five common mistakes fintech founders should avoid
By Aman Behzad, Managing Partner of Royal Park Partners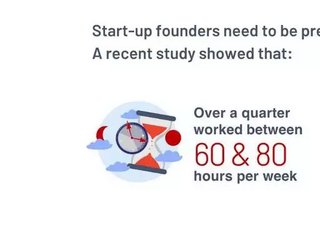 With fintech startups mushrooming globally, many new companies are facing stiff competition. But there are a few golden rules to follow to maximise succ...
Many founders begin their fintech journey looking at ,  and the . 
But the uncomfortable truth is that few will reach these heights, and too many fall at the same hurdles. But as all good founders know you can learn from failure, and there is a lot to learn. 
After seeing the same mistakes happen time and time again, I collaborated with board adviser and global strategist Lana Tahirly Abdullayeva to create The  . Combining our 40 years of experience combines into an easy to access five-point guide for how to grow a fintech and the common mistakes for founders to avoid. I've outlined five of those pitfalls here.  
1. Thinking it will be easy 
No matter how great your idea is, making it a reality will never be easy. A  found that 40% of founders saw a negative impact on their finances, a third stated it negatively impacted their family and social lives, and a quarter worked roughly 70 hours a week. It's tough, but at the end of it all 75% would do it all over again.  
Founders should only start this journey if they're prepared to put in the hard yards. They should make sure they have a team around them that's ready for failures, negative feedback and unwelcomed surprises. Founders need to exhibit boundless passion, drive, and a commitment.  
2. Misunderstanding the market, the product or the consumer 
Founders should never assume they know how the market will receive their product; they should never underestimate how important this lack of knowledge is.  
A good product should deliver a solution to a problem, it shouldn't be a solution seeking a problem. Before taking this product to market, there is more research to be done. are attributable to disastrous unfamiliarity with their target market. This is entirely avoidable, and there is no substitute for doing the research- what are you disrupting? Who are the incumbents? How will they challenge you?  
3. Taking it all on yourself 
For a great idea to succeed, it needs a team who will help it do so. Founders need to be challenged, pushed and improved by those around them. Get this balance right, and they're set for success. 
A leadership team should be supported by a board that compliments the founders' weaknesses. They should bring together industry credibility, specialists in the sector, freedom, and the right mindset to make this all work.  
4. Losing control  
Staying in control by leveraging the best investors is essential.  Always research your target investors – understand who they are, how they operate and plan your strategy to engage them.  Be aware that not every deal is in your best interest and be ready and able to walk away.
Additional dilution might help land early-stage deals, but later stage investors will look unfavourably on businesses with insufficient CEO/founder equity. 
It is important to recognise when you need to bring in partners to bolster your knowledge and skill set. Early-stage funding can be done by the founding team but once you move into Series B & C you'll need guidance on the market.    
5. Failed execution 
It may have been individual brilliance that started a fintech journey, but that won't be enough on its own. Systematic processes and high performing teams will ensure a company survives, thrives and grows. With proper attention to repeatable, measurable processes that empower predictable growth, start-ups can balance their agility and innovation with stability and security.  
Founders will know that starting a fintech isn't easy. But with the right advice, partnerships, processes, and plans, the business will align and start to make sense. Once this is all in place, then the sky is the limit, and a great concept could grow to be much more. My advice is to learn from the mistakes of others as we and to always keep learning.