Financial Services (FinServ)
FIS tops IDC FinTech Rankings for fourth year running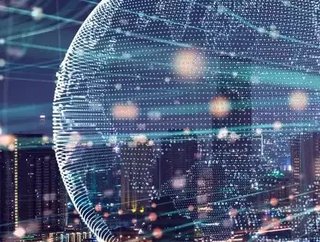 Market analyst IDC unveils its annual rankings of global fintech leaders, with little change at the top...
Market intelligence group IDC has released its 2020 rankings of global fintech leaders, with no changes to the top five from its 2019 appraisal. 
Financial technology giant FIS placed first in the 2020 IDC FinTech Rankings for the fourth consecutive year, a show of the firm's ability to meet client demands during "a period of rapid industry change", according to Chairman, President and CEO, Gary Norcross.
"Our growth strategy at FIS hinges on our continued ability to provide innovative, end-to-end financial technology that enables our clients to succeed and grow... We are gratified by our continued top placement in the IDC FinTech Rankings," Norcross adds.
Marc DeCastro, Research Director at IDC Financial Insights, praised FIS as having "been able to expand their global footprint, enhance their portfolio of products and services, and provide their clients with guidance and new opportunities".
FIS will report its third-quarter results on 29 October, prior to market open.
Rounding out IDC's top five are Tata Consultancy Services, NTT DATA, Fiserv, and Cognizant Technology Solutions, all of which hold their place from last year. 
IDC's more recent ranking of fintech enterprise leaders also returns, summing up the top 25 multi-industry firms that derive less than a third of their revenue from financial institutions. IBM placed first in this Enterprise 25 category, holding firm on its number one position from 2019. Meanwhile Microsoft climbed two places to knock Dell into third, with Deloitte in fourth and Accenture slipping to fifth to round out the top five. 
View the full list of 100 firms to make the 2020 IDC FinTech Rankings here.
How is it ranked?
The annual IDC FinTech Rankings, now in their 17th year, evaluates the top global fintech providers that power the financial services industry. The market intelligence group's appraises companies based on calendar year revenues, excluding peripheral operations such as the sales of network, telecoms and data services. 
Firms such as market data providers or credit bureaus that derive revenues from excluded categories, but also have revenue tied to software, hardware, or services, are considered in these rankings.