Financial Services (FinServ)
Fintech Zilch redefines BNPL with 'tap and pay-over-time'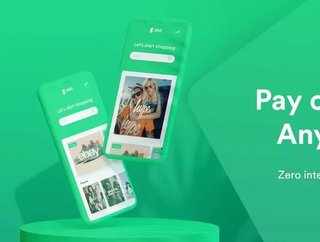 Developing on the increasingly popular, fintech driven BNPL market, Zilch is introducing a new 'tap and pay-over-time' concept for customers in Euro...
Based in London, bills itself as a "super quick, super simple [and] super easy" method of alternative payment.
By using the company's app, consumers only pay 25% of an item's purchase price upfront. After two weeks they must have paid 50%, by four weeks 75%, and then 100% by six weeks.
Zilch offers these payment terms on a "zero interest" basis; there are no hidden consumer fees and the company receives a separate charge from the store at which the item was purchased. Any refunds can be conducted in the conventional manner.
Digital payments: Freedom of choice
Founded in 2018, Zilch has already amassed a customer base of 200,000, with approximately 80,000 signing up within one month.
Its philosophy is one based on convenience tempered by responsibility: users have access to a limited balance to prevent overspending, and Zilch claims that savings of up to £350 per year can be achieved through the mitigation of fees and interest.
"[R]esponsibility must be at the heart of lending, with no exceptions," said the company in a . Indeed, customers can actually unlock more features on the Zilch app as they use it responsibly. With payments services provided by Mastercard, the same amount of general protection usually afforded to its cards will also apply.
Finally, Zilch is also fully regulated by the and achieved consumer credit authorisation in 2020.
Simplifying and improving payments
According to Philip Belamant, Founder and CEO, the company has carefully selected its partners to facilitate an easy and seamless customer experience.
"Integrating with Apple Pay, Samsung Pay and Google Pay falls in line with our mission to become the best way to pay over time, anywhere – we are excited to be partnering with these leaders of convenience and when it comes to making a payment.
"Gen Z and millennials make up a large part of our customer base and are key to driving change when it comes to convenience and transparency – in a good way. The inspiration to keep innovating and bettering our product comes largely from them, and there will be more to come – watch this space."
Another key partner for Zilch is fintech solutions provider , which has been instrumental in the development of 'tap and pay-over-time.'
"Tap and pay-over-time will expand consumer choice in a payments landscape that we know increasingly demands it," added Scott Lucas, CCO at Monavate.
"Zilch's ability to innovate alongside changing customer demand is reflected by significant growth to date and ambitious targets going forward, something we're proud to help make a reality."
Image source: Zilch