Financial Services (FinServ)
Fintech will lead the charge in the post-COVID-19 recovery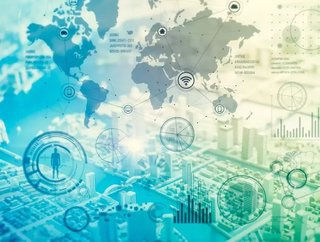 Fintech companies will remain profitable and offer SME's better opportunities to grow following the economic downturn, says new report...
Fintech companies will remain profitable and offer SME's better opportunities to grow following the economic downturn, says new report.  
A new report by predicts fintech will be instrumental in the global economic recovery, because it will remain profitable, and provide new opportunities for SMEs and for M&A.
While the pandemic has hit every industry, affecting growth and profitability, one sector, fintech, has remained solvent and profitable. As consumers and B2B companies shift their focus to a cloud-based approach to managing business, fintech is experiencing an unexpected demand for services. Corporations have been forced to move away from more traditional business models to accommodate the demand for services available online. 
But the unprecedented growth will change direction from its early 2020 boom, which saw the emergence of a new set of unicorns valued at £1bn or more. Today, funding for such new start-ups has slowed considerably, and there has been a shift from launching new enterprises to managing profitability in current businesses. 
Justin Knowles, Director of Digital and Payments at CitiBank, said, "I believe this pandemic has created an urgency for all financial services. I see two large factors that will play a part in success or failures of anyone in this market. 1) Current employees' ability to be agile - to work quickly and to adjust and modify the existing strategic plan. 2) Partnerships with fintech partners out there will also be key."
A shift towards far more M&A and consortiums are also predicted to spike in 2021, though Knowles added picking collaborations should be done with care. "We must be cautious when creating those partnerships in these unstable times."
A new business structure
But strong leadership will be required to lead companies away from their traditional business models towards a restructured format that is conducive to the post-pandemic business environment. Competition is predicted to be fierce, with the longest-established fintech businesses thriving, while new entrants to the market will be challenged. 
"The board and exec teams have to lead from the front by being great models and communicators, developing a convincing post-COVID-19 business and financial strategy," said Susanne Chisti, CEO at Fintech Circle. "
She commented; "Investing in a diverse talent pool and the right innovation and fintech infrastructure, [is essential] to turn the existing global recession into an opportunity for sustainable growth.
However, the report also suggests industry innovators will find themselves in an advantageous position as the fintech industry grows and explores newer and better solutions to digital business practices. Currently, payments have been identified as a key market, ripe for investment. 
"Payments is an overly saturated space," said Nasir Zubairi, CEO at The LHoFT Foundation. "Europe has to move forward to building its own card scheme and payment infrastructure to mitigate dependence on Visa and Mastercard. It's likely to cause a frenzy of M&A activity in the sector."
With the marketplace becoming ever more crowded, competition will be fierce, making marketing and branding, as well as customer experience and service, a priority. In a survey carried out by Fleishman Hillard, 77% of respondents said they expected there to be an increase in focus on the customer experience, and "maintaining an authentic voice amongst the chaos to ride out this crisis."
One thing is clear; fintech continues to be a cutting-edge industry and will be contributing greatly to the re-shaping of business commerce over the next decade.