Financial Services (FinServ)
Fintech Unlocks the Creator Economy in Emerging Markets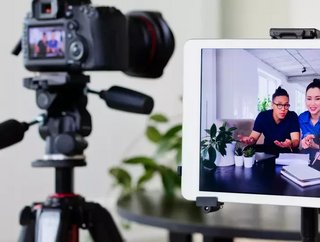 Andy Tian, the CEO of Asia Innovations Group (AIG), discusses the role and opportunities of fintech in fuelling the creator economy in emerging markets
The rise of the creator economy is introducing new revenue models, platforms, and priorities into the global digital economy.
Where large advertisers have traditionally dominated, individual creatives are now gaining sway as revenue and content generators: the new engines of social media. But with this shift from platform to the individual comes the urgent need for new financial tools to support individual creators in this new economy.
Traditional finance, with its bent towards large accounts, salaried income, and established credit, is insufficient. Instead, a new crop of fintech platforms is set to power the creator economy to new heights of influence and income worldwide.
The opportunities in emerging economies
Nowhere is the power and promise of fintech in the creator economy more evident than in emerging markets, where high mobile usage, inadequate banking infrastructure, and an accessible creator economy are driving creators towards fintech at a rapid rate.
As CEO of the largest live social media company across emerging markets, Asia Innovations Group (AIG), I see firsthand how fintech promises to further democratise the creator economy by opening the door to new income streams for those left behind traditional banks. 
Smartphone usage
Mobile connectivity is a crucial driver of the creator economy worldwide. Armed with smartphones, creators can produce, edit, and publish content independently and connect directly with their audiences.
In emerging markets, mobile is even more crucial to the creator economy, as more people connect to the internet solely via smartphone. And with 1.8 billion smartphone users in emerging markets, the audience for creators is higher in emerging markets than anywhere else in the world.
At AIG, our model of creator support relies on direct virtual gifting between creators and fans, so this sizeable mobile audience translates directly into income for creators in emerging markets.
Fintech products and services
High mobile usage has also enabled the proliferation of fintech tools. For people without access to traditional brick-and-mortar banking, accessing financial services via smartphone is the only viable way to engage with a bank.
Mobile also offers new data streams that decrease risk and increase user loyalty for companies. Put together, fintech and the creator economy provide new paths to income stability.
Leapfrogging traditional financial services
As cash remains the dominant form of payment in most emerging markets, fintech has enormous potential to transform emerging economies.
By leapfrogging brick-and-mortar banking, emerging markets now sit at the cutting edge of fintech applications. Particularly for the many in emerging markets who lack a credit history and are unable to access financial services, fintech is a necessity for engaging in the digital economy.
For creators in emerging markets, fintech is the link that allows them to access and use their digital earnings.
Partnerships between the creator economy and fintech services provide critical infrastructure and allow for greater participation from and profitability for creators in emerging markets.
Alternatives to credit rating
There are a growing variety of fintech products that enable creators to build credit or cash out on their earnings, giving creators more robust economic standing and furthering the demand for creator platforms.
These resources allow creators to safely save, spend, and transfer their earnings as well as to charge for invoices and link payments to a bank account.
For creators, access to financial services that allow them to build economic stability is a crucial safety net.
Fintech platforms help creators build on their new capital by automating investments, insurance, and trading cryptocurrencies.
Fintech and the creator economy can mutually fuel demand by providing new income streams and the tools to make that income usable and sustainable. 
Accessibility to financial services
The accessibility of the creator economy is driving the demand for fintech by encouraging more people to seek digital earnings.
Across emerging markets, the creator economy offers an income stream that can supplement or even replace traditional income.
On Uplive, one of the largest platforms for creators in emerging markets with over 200 million registered users, we see thousands of individuals every month accessing new livelihoods and gaining the tools to support themselves and their families through the creator economy.
In 2021, creators in the Philippines, Vietnam, and Morocco, respectively, made 59%, 63%, and 49% of the traditional average monthly income through streaming on Uplive.
As more people turn to digital livelihoods, the demand for fintech tools that can support irregular incomes will skyrocket even further.
An overview of the creator economy in emerging markets
At AIG, we see more and more creators using fintech services and banks such as Nubank, Paypal, Payoneer, and Pix. These services and banks take on creators where traditional banks won't.
Data from Uplive shows that most of our users in the major emerging markets of India and Brazil use these banking apps.
Many Brazilian streamers on Uplive received salaries and spent money in offline, traditional ways until they became streamers. Now, they simply cash out online, which brings a new level of convenience when transferring money and investing.
Additionally, streamers are now able to take advantage of interest rates to grow their savings.
Fintech and the creator economy are a natural pairing that together will bring the opportunity to monetise passions to millions around the globe. 
***
About the author: Andy Tian is the CEO of Asia Innovations Group (AIG).