Financial Services (FinServ)
Fintech timeline: Flywire's journey to a US$3.5bn valuation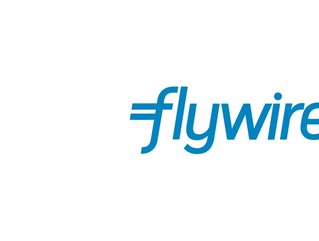 Boston-based fintech Flywire has tripled its value to $3.5bn following a highly successful IPO. We trace the company's development to this milestone
2008
Flywire was originally conceived by Iker Marcaide, an international student from Spain attending the famous Massachusetts Institute of Technology (MIT). 
When Marcaide attempted to pay his tuition fees to the university from a foreign bank account, he was met with a transaction process that was opaque, inefficient, and beset on all sides with fees and volatile exchange rates. Marcaide became convinced that he could create a better system.
2009
The company Marcaide founded was called peerTransfer. A team was assembled consisting of people from a wide range of disciplines, including payments, technology, education, and customer service. 
Although it initially started with a single product and one market focus (education), peerTransfer soon managed to cast its net out wider and developed comprehensive receivables solutions for the education, travel, and healthcare sectors, as well as global payments.
2010 to 2013
peerTransfer undertakes three funding rounds during this period: seed (US$1.1m), Series A ($7.5m), and Series B ($6.4m).
In 2013, Mike Massaro was promoted to CEO, a position he still holds today. Originally joining in 2012 as VP of Business Development, Massaro reportedly "[oversaw the company's] rapid growth and success" from this point on.
2015 to 2018
The company officially rebranded as Flywire in 2015, and also held its largest (at that time) funding round in January the same year, raising $22m.
However, this was soon dwarfed in July 2018 when it generated $100m for its Series D. By this time, Flywire's investors included Accel, Temasek, and Bain Capital Ventures.
2020
In a landmark year for the company, Flywire's $120m Series E round brought the company to unicorn status ($1bn+ valuation). Leading the investment was investment bank Goldman Sachs; Ashwin Gupta, MD Goldman's Merchant Banking Division, said:
"[Flywire brings] together a unique blend of a payments network, platform and vertical-specific solutions to completely digitise the payments experience for [its] clients across industries. We look forward to continuing to help accelerate Flywire's growth."
2021
Flywire launched an IPO on 26 May 2021, debuting on the Nasdaq at $34 per share. By the end of the day, the company had reached a new valuation of $3.5bn; in slightly more than a year, it had managed to more than triple its value.
Tempering this good news is Flywire's ongoing unprofitability, a common challenge for fintech startups - it reportedly lost $9.7m in 2019. However, Massaro told Forbes that he does not expect this trend to continue, "We're really confident that over the long term, five-plus years, you're going to see the business generating cash."

Image sourced from Flywire