Financial Services (FinServ)
FinTech Scotland calls for more industry research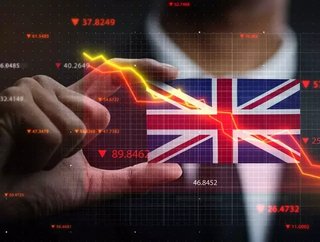 Report proposes increased R&I to boost regional fintech development in the wake of Brexit and COVID-19...
 A new report by FinTech Scotland and FinTech Wales calls for greater research and innovation into the fintech market to increase development and support growth during a time of seismic change in the UK.
Titled Research and Innovation for UK FinTech, the study outlines several areas where research and innovation could increase sector growth and provide more jobs.
Currently, data shows the United Kingdom is second only to the US in terms of fintech development and growth – and is leading Europe by a substantial margin. In 2020, there were 408 deals in the UK, accounting for just under half of the US$9.3bn invested across the whole of Europe.
FinTech Scotland and FinTech Wales stated in the report that longer-term research and innovation ecosystem across the UK is required to support the sector that already employs 60,000 people and is estimated to be worth $95.6bn.
The report states that for the UK to maintain its global edge in fintech services throughout Brexit and the COVID-19 crisis, "a paradigm shift is required." It continues, "This will include adoption of FinTech innovation across the whole financial services sector, the broader economy and society. A more strategic and systematic approach to research and development (R&D) is also required, to drive cross-industry collaboration, inclusive citizen participation and academic engagement."
Further data is expected to shape these decisions when the FinTech Strategic Review reports its findings and recommendations to HM Treasury in Q1 of 2021.
FinTech recommendations
Five key actions have been recommended in the study to create better development and longer-term R&I across the UK, namely:
· Setting out longer-term requirements for Fintech R&I in collaboration with industry experts
· Supporting "challenge-led innovation programmes" to generate new ideas
· The development of a FinTech Innovation Institute through regional fintech partnerships
· Support of these actions by industry experts, regulators, researchers, and academic organisations
· Contributions led by UK-based fintech companies providing a connected market network
FinTech Scotland experts are optimistic about the future of services and growth in the UK, despite the current market challenges. FinTech Scotland CEO Nicola Anderson explained, "We know from experience that fintech across the UK offers real potential for economic growth, future employment, and greater financial inclusion.
She continued, "This paper proposes a suite of purposeful and collaborative actions that can achieve success through commitment and regional contributions. The paper is just the start and we're looking forward to continuing this work with fellow fintech leadership colleagues and teams across the UK."
FinTech Wales CEO Sarah Williams-Gardener, agreed, saying a clear plan is required to secure a more prosperous future for fintech through innovation. "We need to act now to ensure that we can continue to grow in fintech and not fall behind our international competitors."
Williams-Gardiner also said innovation was critical to success. "We must create an environment where opportunities to innovate – and break through the crowd – can be achieved. The importance to build back better post-Covid-19 is even more pressing. If we don't commit to providing the right conditions now for our fintech innovators, we will almost certainly lose out to our international competitors."
Ron Kalifa OBE and former CEO of Worldpay, who is leading the Government's fintech review added, "We are delighted to see FinTech Scotland and FinTech Wales combining forces to propose a UK-wide joined-up approach to fintech innovation. We all have a common goal to make UK fintech resilient and prosperous on the global stage.