Financial Services (FinServ)
Fintech leader Global Shares invests in the Middle East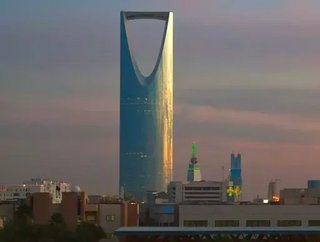 Irish company joins others in the regional development of fintech for the Middle East and Gulf states...
Global Shares Ireland Limited has opened a new office in Riyadh, Saudi Arabia, as several Irish fintech firms look to invest and expand in the region.
Global Shares provides web-based software solutions to corporate clients and their employees worldwide. The company also provides compensation management software solutions, communication solutions, private equity software solutions and financial reporting solutions to manage private company stocks.
As well as Saudi Arabia, Global Shares is focusing on Kuwait, Bahrain, Oman, Qatar, UAE, Jordan, Tunisia and Egypt as markets to expand in. Its products are suitable for both emerging, early-stage or large permanently private as well as publicly listed companies.
According to reports Irish fintech firms leading innovation in fintech globally, are increasingly looking to the Middle East to invest in and expand their services. Global Shares – which manages the employee share plans of some of the world's biggest companies – is headquartered in Ireland but currently has 16 other offices across Europe, America and Asia.
Employee ownership fintechs
Originating in Silicon Valley in California, employee ownership and equity compensation is used as a tool for attracting, retaining, and engaging employees. Shared ownership allows employees to share in the success of the company for which they work. It encourages productivity and helps align goals.
The new office in Riyadh is a sign of Global Share's increased investment in the Gulf, and its plans to propagate the employee-ownership sector. 
The infrastructure is being examined by an increasing number of businesses in the Middle East, which until now, has operated upon highly traditional business models. 
This, combined with Saudi Arabia's efforts to further diversify their private sector economy, has meant that Saudi businesses now offer share plans to their employees more than ever.
John Meehan, Global Shares Business Development Director, explained, "The Middle East is a region of huge strategic importance to Global Shares as more and more companies recognise the importance of equity-based compensation."
The new Global Shares office in downtown Riyadh has employed 20 Arabic speaking staff so far. Its opening follows the company's rollout of the Arabic version of its online portal and mobile app.
As part of the initiative, Global Shares has also collaborated with NCB Capital – the largest investment bank in Saudi Arabia – who are providing the required custody and dealing services as part of the Global Shares offering.
Fintech opportunities
Global Share's newly appointed managing director of the Middle East, Abdulhadi Alherz, said of the new Saudi-based presence, "I am excited to join Global Shares - a global fintech leader, which has reimagined technology solutions in the employee ownership space.
"It's a niche market, where I get to continue working with software and fintech, whilst delivering digital transformation and a really great customer experience, which is core to business success."
Alhertz, who previously worked in Aramco, Cisco and Oracle, added: "The arrival of a global fintech leader in the employee ownership sector is great news for Saudi Arabia and the wider region, and it's also exciting for Global Shares. Saudi Arabia has a large, strong economy with a population of 33.7 Million and GDP of $790tn. Our country is highly diverse: 32% of the population is made up of expats and 66% of the population is youthful, both of which will help from a long-term incentive plans perspective."
Enterprise Ireland's Stephen Twomey, Senior Market Advisor for MENA said of the investments, "It is very encouraging to see Global Shares, an Enterprise Ireland backed company, expand their footprint into the Middle East by establishing a presence in Riyadh, Saudi Arabia. The FinTech scene across the Middle East is both vibrant and thriving with plenty of opportunities."
He concluded, "Irish FinTech is well received in this region for its innovative tech and ability to solve complex problems. Global Shares is a great example of why Ireland has forged out its role and reputation as a global hub for finance, technology, and leading fintech innovation."