Financial Services (FinServ)
Innovation is driving fintech, Shuki Licht, Finastra CEO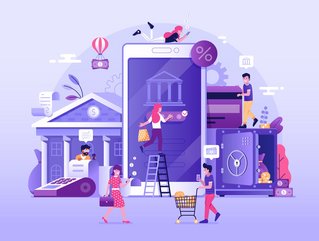 Shuki Licht SVP and Chief Innovation Officer, discusses life at Finastra, a provider of financial software applications, open-platform and marketplaces
Shuki Licht is Senior Vice President and Chief Innovation Officer at Finastra, who serve institutions of all sizes, providing award-winning solutions and services across lending, payments, treasury and capital markets and retail and digital banking.
Finastra's mission is to unlock the potential of people and businesses in finance, creating a platform for open innovation. Formed in 2017 by the combination of Misys and D+H, they provide the broadest portfolio of financial services software in the world today.
Value at just under US$2bn, Finastra technology is used by 90 of the world's top 100 banks. Please visit finastra.com
Licht discusses the three streams of innovation he has introduced at Finastra and what he loves about his role.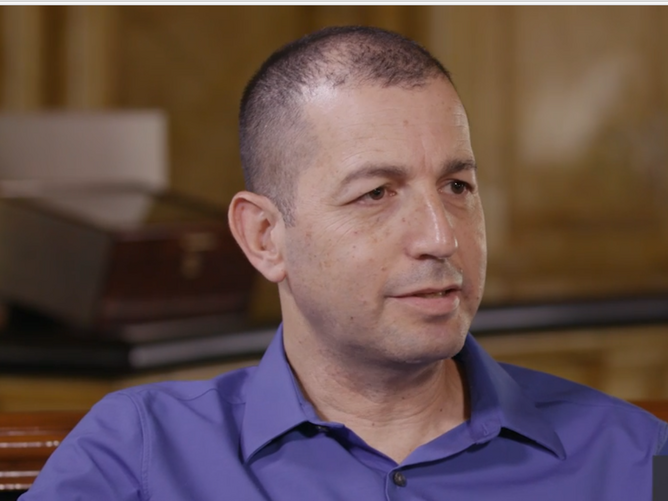 What are your three streams of innovation?
The first one is the innovation ecosystem, where we put a focus on collaboration, co-innovation and co-creation of new ideas and solutions with customers, partners and fintechs – focusing on the "job to be done" from the outside in.
The second stream is what I call applied innovation. This is how quickly we can start to generate revenue from a new concept or emerging technology. One example is what we are doing around AI and machine learning. When I joined Finastra I established a team of data scientists, and today we have dozens of data and advanced analytics solutions running on pure cloud infrastructure that have been sold to hundreds of customers, supporting hundreds of thousands of end consumers
The third stream is emergent technologies and innovation through partnerships and lab activities. The processes, resources and profit formula of an innovation lab is different to the wider organization. The teams are very focused on the concept of "think big, start small and scale fast", with the idea being to fail fast and keep innovating.
The teams and I also look at bringing partners and fintechs into the mix to accelerate time to market.
What is your point of difference as a business?
My experience is that if you are trying to innovate inside a traditional business unit, in most cases it will fail. The only way to really have success with emerging technology is to create your own platform and solutions – this is what we designed as a product strategy when we built our open platform. People that can fail fast run much faster and this is best done with a small team. This is what makes Finastra different to other financial service providers who have larger teams that can take longer to innovate. When founding the platform we brought in new talent, rapid processes and a more innovative profit formula which helps us to grow much faster and balance between deliberate and emergent strategy.
We also don't expect new projects to succeed from day one, we provide the room and flexibility for failure as that is where innovation grows. My formula for success looks at how I can bring the consumption and adoption of technology to my end customer.
What technology are you most looking forward to using more of?
The first technology I'm excited about is AI and machine learning. The market is moving from experimenting in these areas to delivering real value. Companies that know how to combine the use of machine learning with human knowledge, what we call augmented machine learning, will go far.
The second is everything around cloud and infrastructure: what it means for the product and what it means for a company seeking to build new products, especially for product-led growth (PLG). Speed of access to tools and the concept of serverless dramatically accelerates the whole process. Through a serverless approach, it's now possible to build a great microservices-based solution for a fraction of the original cost, focusing on what the customer needs. It also gives us the opportunity to modify the code in a product several times a day. This is a big shift, supporting our continuous understanding of how customers really use our products and enabling us to plan, act, measure, and make modifications in very short cycles.
What has been your career highlight prior to your current role?
Over the course of my career, I have grown step by step through software engineering, emerging technologies, data areas, enterprise architecture, and now occupy the role of Chief Innovation Officer – bringing the strategy, product and technology into one outcome stream. The variety of experience I've had has given me a strong understanding of how to build the right strategy to support innovation that customers really need.
In all my roles I have found that being hands-on and really trying out each piece of tech has been my main highlight. I'm still doing that on a daily basis, adding new tools to my toolbox. You can't decide that you will stop writing code because every day is new and exciting – especially given the new possibilities that cloud brings. =
What has been your highlight in your current role?
One key thing I've learned here at Finastra is that it is less about my ideas and more about how to enable others to come forward with their ideas – I call it ignite innovation.
My approach is now less about generating the ideas myself and more about helping spark innovation and ideas across the organization and outside of it – we encourage the teams to come with ideas for sustaining innovation and for market disruption. It's my job to help team members identify the 'job to be done', how to build the business case around it and, later on, being an executive sponsor in helping to turn the good ideas into something tangible. Igniting innovation is the biggest highlight of my current role.
What is your leadership style?
There are several concepts that I'm using as the basis for my leadership style. Firstly, I always tell people who work with me that if they are waiting for me to tell them what to do, then they're on the wrong side of innovation. I've always encouraged people to come to me with their own ideas and views of how to do things.
The second is that I'm accountable for my team. If they succeed, it's their success, if they fail, it's my failure. I have a motto to 'never give up'. If something doesn't work at first, there's a chance it will work tomorrow.
It's important for me to take care of my teams across the entire organization. I'm an executive sponsor within Finastra's diversity, equity and inclusion initiative. I'm very passionate about bringing more inclusivity to the tech industry, as well as supporting ESG. If you show you care about your people and support them, it creates a sense of comradery and loyalty. This is crucial for collaboration and helps to spark innovation.
What exciting plans do you have coming up as an organisation?
We are currently shifting gear and leveraging our Fusion.Fabric.cloud open innovation platform to support the growth of Banking as a Service (BaaS).
Finastra recently published a report: 'Banking as a Service: Outlook 2022' highlighting the potential of BaaS to provide retail or wholesale banking products and services to customers in context – via secure infrastructure with API-driven platforms. Consumers – retail or corporate – are changing where they source financial services and shifting to non-bank channels.
Enterprises need to make real-time decisions to keep up with the shifting behaviours of their customers, and this is largely enabled through data and the future use cases of AI and machine learning. This includes supporting new use cases of cryptocurrency, DeFi and ESG – topics that are on fire today. Expect Finastra's investment in this area to lead to some exciting innovations in the future.