Financial Services (FinServ)
Finserv change management from a CEO perspective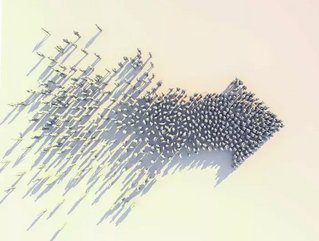 Unfazed by the impact of the pandemic, the CEOs of TransferGo and Banking Circle explain how they've adapted...
Out of all the changes the pandemic brought to the world, from the shortage of toilet paper to the overcrowded hospitals, the adjustments in fintech have been comparatively unseen. Yet the operational challenges of the past year, such as working from home, have also brought growth and opportunity to many companies.
TransferGo is a London-based fintech that specialises in digital remittances and is one of the world's fastest-growing money transfer services. The company feels that the pandemic has merely advanced the inevitable purpose of fintech.
Banking Circle offers simple and modern payment solutions for businesses and argues that there are substantial benefits to the hybrid working model. 
Here, their CEOs tell us more about the innovation curve, 2020's impact on fintech and, of course, remote working. 
Q. In your opinion, have the events of 2020 reshaped fintech's trajectory? What has changed and what has the potential to change in the near future?
Anders la Cour: "2020 will be remembered as the year all industries underwent huge digital transformations. For financial services it was no different. As a result of the pandemic, the drive to online and on-demand financial services has soared and, as communities turned away from physical outlets and cash, they moved quickly to other e-commerce spaces. Fintechs and payments businesses, such as Stripe and Paysafe, have flourished over the past year as their offering and speedy checkout services meet the new and growing demands of their merchants servicing increasingly savvy and online consumers.
"What changed in 2020, and continues to evolve today, are the needs of businesses serving these consumers. For those working in finance, banking and payments, keeping up with customer demand is not a new challenge but it continues to shape the industry, especially in today's digital world. Expectations for real-time payments, particularly cross border, combined with offering a range of services from lending through to foreign exchange, are all very real but incredibly difficult demands to stay on top of. B2B payments need to be processed quickly, transparently and at low cost." 
Daumantas Dvilinskas: "2020 was a turbulent year. But even before the outbreak, it was clear that fintech would play a pivotal role in the future of the financial services industry. The pandemic has accelerated this trend. Fintech will now be at the heart of all modern financial services, providing personalised, on-demand experiences that reach all customers, no matter their circumstance or location. Moving forward, there is no doubt that the influence of fintech will reach traditional banks and financial institutions, who will expedite their own digital transformation plans to remain competitive."
Q. How will new workplace/industry trends continue to affect change management in fintech?
Anders la Cour: "There are some 'pandemic trends' that will continue to thrive even once all restrictions are lifted. Remote working is, of course, one of them. Banking Circle has always been an international business, so being geographically far apart and having global employees is something we are relatively used to and encourage, but we're certainly prepared for a hybrid working model to become the new normal. Ultimately, what's become apparent is that employees can be just as – if not more – productive at home.
"In turn, I expect remote hiring will also become more frequent. At Banking Circle, we've made some great hires throughout COVID-19 but it was certainly a bizarre experience at first to be onboarding all these talented individuals without having actually met them. What was immediately clear, though, was how much of an asset to the company they were. As such, employers will have to be more flexible when it comes to hiring processes. 
"As for the financial services industry as a whole, digitalisation will continue to dominate, always driven by consumer demand. For business decision makers and the C-suite this means investing in technology will have to be a priority – whether that's outsourcing to established vendors or building new systems from the ground up." 
Q. What can fintechs do to ensure they stay ahead of the innovation curve?
Anders la Cour: "Competition between fintechs is fierce. If they are to stay ahead of the curve agility will be key. They also need to ensure they remain 'relevant', which will be achieved by understanding customer needs as they evolve and widening their offering, for example by introducing new payments methods such as 'request to pay' or 'buy now pay later'. But this is easier said than done, particularly when it comes to back-office processes and regulation which can often hamper new product innovation. 
"The truth is, a lot of fintechs and payments businesses simply don't have the infrastructure to handle cross border payments and other back-office processes. And banks, who they'd traditionally turn to for cross border payments, are often operating with legacy systems that consistently struggle to upgrade effectively to meet growing customer demands. The end game here is to solve the problem of managing and handling cross border payments and banking services while reducing the cost, time spent and complexity.
"By leveraging Banking Circle's cloud-based technology, payments businesses and fintechs get access to the best options for delivering cross border payments, including FX, and all while remaining compliant with the myriad of regulation that goes with financial services. This enables our clients to focus their resources on their own customer relationships and seize opportunities in the new economy."
Daumantas Dvilinskas: "Fintechs must remain secure and fit for purpose as the world continues to change around us. Part of this is ensuring they have the necessary talent and skills to execute and win. True innovation comes through diversity of thought and background, and fintechs will stay ahead of the curve if they can continue to appeal to a variety of talent. This means offering opportunities to be creative, work on transformative projects and help shape the future of the industry. 
"Staying ahead of the curve will be about continuing to foster relationships with other industry players. Up to this point, the fintech industry has grown and matured thanks to its ability to work with traditional financial institutions, partner together to scale products and services, and continue to reach those otherwise excluded by the system. With frameworks such as Open Banking and PSD2 taking hold, these partnerships will be as critical as ever in taking advantage of accommodating regulatory environments and keeping the wheels of innovation turning."
La Cour is the CEO and co-founder of . The company was launched in 2015 with Laust Bertelsen and with support from Saxo Bank. The co-founders identified that the business of cross border payments was costly, but could see that e-commerce was going to be fundamental to global economic growth. Correspondent banking networks underpinned by legacy tech were holding that growth back. Banking Circle provides access to a modern payment solution.
's makes international money transfers frictionless and pain-free. CEO Dvilinskas is devoted to delivering an exceptional customer experience, recognising and addressing pain-points through our innovative digital service. Dvilinskas establishes critical business partnerships, generates investment and sets strategy to allow TransferGo to expand their services into new markets and reach new customers.