Financial Services (FinServ)
Financial wellbeing platform Cleo raises US$80mn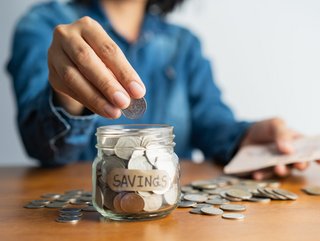 Raising US$80mn Cleo wants to empower Gen-Z to form better money habits, through the tools and support it provides
Cleo, a London-based financial wellbeing app, has raised US$80mn, which it intends to use to fuel further US growth, accelerate product development, and increase its headcount from 140 to over 200 this year.
The round was led by Belgium-based investment company Sofina. Existing investors, including EQT Ventures and Balderton Capital, also participated.
Harold Boël, CEO at Sofina said: "Investing in Cleo illustrates our strategy of building a diversified portfolio of businesses leveraging technology to improve people's lives. Cleo's mission of bringing fintech-enabled personal financial empowerment to many people worldwide resonates with our own. We were impressed by the drive and the talent of the team and look forward to our partnership."
Helping young people manage finances
Founded in 2016 by Barnaby Hussey-Yeo, Cleo is a digital assistant that aims to empower the Gen-Z to form better money habits. With a chat feature, Cleo helps to remove the stress of decision-making with personal advice based on the user's needs and financial history.
Based in London, Cleo supports people throughout their entire financial lives, from their first paycheque to their first home. The company seeks to positively impact the lives of millions of young people with limited financial literacy who face increased pressure on their finances as the cost-of-living crisis escalates.
Barnaby Hussey-Yeo, Founder and CEO of Cleo, said: "We're here to provide personalised financial support and guidance to these young people, giving them a helping hand as they seek to better manage their finances, build their credit profile and weather the storm caused by the cost-of-living crisis."
Providing financial services tailored to specific needs
According to Cleo by providing people at the beginning of their financial journey with clear and simple guidance, financial wellbeing is improved in the long term. The London-based fintech reports that 84% of people feel better about their money after just one month of using the app. Meanwhile, average engagement levels with Cleo are more than 250% higher than competitors.
The startup claims it has been able to help millions of users on their financial journey with over half converting to one of Cleo's paying subscription tiers within the first 12 months of downloading the app.
Hussey-Yeo added: "Later-stage fundraising has become a lot more challenging since the start of the downturn, and we're gratified by the enthusiasm shown to us by both new and existing investors. Our investors recognise the vital work we're doing in giving young people a stronger financial foothold. The goal is to build an enduring, trusted relationship with this audience – by speaking their language and giving them financial services support tailored to their unique needs and circumstances. It's a huge market opportunity and one that, thanks to this raise, we're well-placed to capitalise upon."