Financial Services (FinServ)
FCA warns crypto investors face 'losing all their money'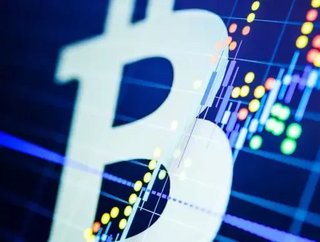 UK's Financial Conduct Authority issues new warning over risk and misleading marketing associated with volatile crypto investments...
Consumers must understand the risks associated with cryptocurrency investments or face the prospect of major financial losses, the UK's Financial Conduct Authority (FCA) has warned.  
The watchdog issued new advice on Monday as the value and interest in Bitcoin, alongside other digital currency, continues to grow at record pace. But volatility and complexity in a relatively unknown investment system means consumers who invest in cryptoassests 'should be prepared to lose all their money,' the FCA said. 
The primary concern is a lack of understanding in first-time investors who may not comprehend the complexity and volatility of the system, and who will not be able to access the Financial Ombudsman Service or compensation schemes, which protect other forms of wealth management, should their investment turn sour. This is compounded by what the FCA views as aggressive, sometimes misleading advertising that 'may overstate the returns of products or understate the risks involved'. 
The advice follows new laws which came into effect on 10 January forcing all UK cryptocurrency firms to register with the FCA, ostensibly to tackle money laundering schemes. 
Five key risks
The FCA outlined five key concerns in its warning, all of which boil down to lack of regulation and the inherent risk associated with emerging forms of investment. They are:
Consumer protection: lack of regulatory oversight will not protect investors against major losses
Price volatility: rapid daily shifts and inherent difficulties valuing cryptoassets increases risk of loss
Product complexity: lack of standardised rules for buying, selling and converting back to fiat currency 
Charges and fees: monetisation practices are fluid and can exceed similar fees in regulated investment channels
Marketing materials: concerns surround overstated returns and playing down risks involved
Bitcoin surges
The FCA's new guidance follows a surge in the price of Bitcoin, which more than doubled in value over the past month, alongside other major altcoins such as ETH. Bitcoin's growth has faltered however; from a record high of $41,500 posted on Friday 8 January, the cryptocurrency plummeted by more than $10,000 over the weekend before stabilising at around $36,000 - though his is nearly double the coin's historic high watermark of $19,783. Etherum also rebounded in the past 30 days, climbing to a high of $1333 after several years of stagnation