Financial Services (FinServ)
Fabrick partners with Microsoft to accelerate Open Finance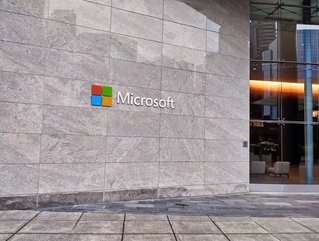 Italian 'open financial ecosystem' Fabrick is partnering with Microsoft to offer European companies the chance to adopt Open Finance innovations...
Hosted on the , the next-gen applications will leverage the agility and security of Azure while also broadening the scope for finance's digital transformation globally.
is a believer in the power of integrated third-party developers to create better, more affordable and customisable products and services. Essentially, the company is dedicated to achieving a new standard in finance - modular, data-driven and guided by open technology.
"Fabrick is a partner for all those companies that want to pursue innovation projects while remaining competitive in strategic sectors for their business. In order to do this effectively, we identify market needs and develop a highly modular offer that guarantees the best customer experience," Paolo Zaccardi, CEO. 
"For us, the partnership with Microsoft represents an extraordinary opportunity to grow and strengthen our positioning in the market; we have found a valuable ally who, like us, has seen in technological evolution and Open Finance a new way to innovate the delivery of corporate services for the end-user."
Open Finance: The future of innovation
Facilitating a more direct relationship between consumers and financial institutions is a prevailing industry trend, with companies like demonstrating the value that this can bring.
Other compare Open Finance to a "sleeping giant" that shows great potential but hasn't yet been sufficiently explored. This is being exacerbated by a general lack of awareness among the public. However, in an era where data is one of the market's most abundant and valuable assets, the opportunity for FSIs to capitalise on the frontier is significant. 
Microsoft Italy is apparently convinced of its potential and its partnership with Fabrick marks a key strategic shift.
"Fabrick perfectly embodies our thought that 'every organisation is a tech company.' This is indeed a very appropriate concept to describe an excellent company that has in its DNA the vocation for innovation as the key to transforming the financial services market to enhance openness and sharing," commented Silvia Candiani, CEO of Microsoft Italy. 
"By working as a team, we intend to contribute to the digital transformation of the sector with the aim of helping the many organisations operating in this area to offer increasing value to their customers, to lead their own financial strategies, and to optimise the management of their own resources safely and securely."