Financial Services (FinServ)
F10 and New Energy Nexus to boost sustainable fintechs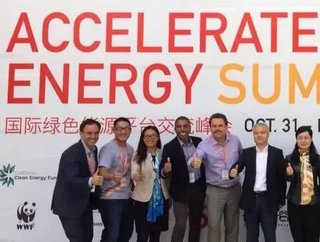 Green fintech looks set to expand following the first global green and climate fintech programme formed by F10 and New Energy Nexus collaboration...
The Zurich-based startup incubator and accelerator, F10, has partnered up with New Energy Nexus to form the first global green and climate fintech programme. F10, which was founded in 2016, helps startups by connecting them with entrepreneurs, experts, investors and mentors for early stage venture and late-stage venture investing.
The company's collaboration with New Energy Green Nexus, an international non-profit based in California that supports clean energy with funds, accelerators and networks, will form the first global green and climate fintech programme, bringing carbon-neutral financial services to the forefront of innovation.
New Energy Nexus will support startup selection, mentorship, programming, networking and investment.
Sustainable fintechs
The partnership has been formed at a critical time for the fintech industry, which is on the cusp of new breakthroughs in sustainable finance and a new green fintech space. It is hoped the programme will unlock greater financial inclusion by reducing the costs for payments and providing better access to capital domestically and internationally.
Data suggests sustainable fintechs will mobilise domestic scale to enable long-term investment, create better ecosystems for financial services, collect analyse and distribute information on the financial system and on the real economy for more effective decision making, and provide financial markets with a level playing field required for sustainable development.
The climate fintech program will accompany F10's existing core curriculum and the Zurich, Singapore, Madrid and Barcelona based banking and insurance incubator will also extend its current open call for applicants.
Companies taking part in the programme can expect the following benefits;
Up to CHF 15,000 of expense coverage
Up to CHF 150,000 in funding
Fintech and climate accelerator curriculum and startup support services
Mentorship around subjects such as ESG, carbon and energy problem-solving
Exposure to corporates interested in startups dedicated to carbon neutrality and open innovation in the fintech space
A network of fintech and climate tech VC and angel investors
Market demand
Speaking about the partnership programme, climate fintech lead at New Energy Nexus, said it had happened at a strategic time.
"Fintech has already shown its ability to disrupt the financial system, but what happens if you use fintech with the goal of reducing greenhouse gas emissions specifically," McCreary stated. It remains to be seen, but it is evident that fintech startups have the potential for substantial impact at scale.
"The intersection of digital financial technology and the climate emergency is real. Climate Fintech can help to make net-zero pathways and clean energy more accessible, measurable, and bankable," he explained.
McCleary continued, "We're thrilled to partner with F10 to help bring Climate Fintech innovations to market – enabling both individuals and corporates to save, spend, lend, and invest in ways which put the planet first."
He has previously commented on how the California-headquartered non-profit has been encouraging entrepreneurs with thematic accelerator programmes across the world, while supporting the Hewlett Foundation's five-year climate strategy, running until 2023. 
He added, "There is immense potential and a strong use case for Green and Climate FinTechs in the market. Together with New Energy Nexus we can create the perfect environment for these cutting-edge startups to thrive and positively impact the global financial sector."