Financial Services (FinServ)
Emburse and Mastercard streamline Amazon Business payments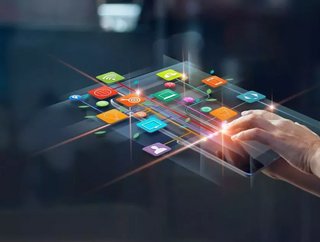 Expense management solutions company Emburse is collaborating with Mastercard to provide additional benefits to Amazon Business customers...
Expense management solutions company is collaborating with to provide additional benefits to customers.
With new features unlocked to those who hold Mastercard corporate cards, Amazon Business users will benefit from automated receipt generation and expense itemisation via Emburse's product and service suite.
Effectively eliminating the tedious process of manually uploading line-item breakdowns of purchases, as well as linking e-receipts with corporate credit cards, the company's innovative use of '' means the entire process can be automated and streamlined for convenience.
Emburse's solution does this by uploading e-receipts directly to the customer's integrated wallet, analysing each transaction and then categorising the items according to both the user's purchase history and the company's internal policy.
Changing B2B payments
James Anderson, Executive VP of Global Commercial Products at Mastercard, stated that, at a time of great flux within the digital payments space, Emburse's software solutions were well-placed to help facilitate next-gen service.
"Business-to-business (B2B) payments are changing, to work harder and smarter, and capitalise on the accelerating shift to the digital economy. Mastercard is modernising the business payment ecosystem to provide greater control, automation and efficiencies.
"Emburse's solution is innovative technology supporting this digital shift, helping create smarter business payment options for a businesses' purchasing and expense management."
For Eric Friedrichsen, CEO of Emburse, the opportunity to collaborate with Amazon, perhaps the leading corporate figure in an era of digital commerce, is a big opportunity for shaping the future of payments infrastructure.
"We are proud to help business customers streamline the expense process," he said. "Outside of travel bookings, Amazon is one of the most commonly expensed merchants that we see.
"Many of our customers are using Amazon Business for their business purchases and are looking for a solution that automates the expense process. This integration takes what was previously a time-consuming and manual task and makes it happen at the touch of a button."