Financial Services (FinServ)
DivideBuy tops Deloitte's 2020 Technology Fast 50 list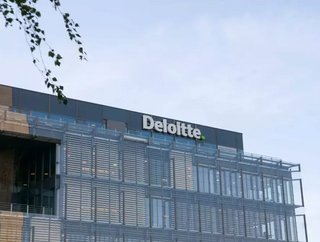 Newcastle, UK-based fintech DivideBuy has claimed victory in Deloitte's annual Technology Fast 50 list...
Newcastle, UK-based fintech has claimed victory in Deloitte's annual list.
The list, which features companies from a broad range of sectors, includes significant representation from finance/fintech throughout; last year's winner, , maintained a respectable fourth place in its 2020 evaluation.  
Recorded by Deloitte as experiencing 20,733% growth and a regional leader in the North West of England, this year marks the second consecutive appearance for DivideBuy.
Founded in 2014, the company is a consumer retail credit provider that aims to deliver a simpler and more accessible form of finance to business and individuals. Having developed an ecommerce credit plugin that can easily integrate with incumbent systems, it is currently striving for enhanced utilisation in the POS market and to make "life affordable."
Providing consumer choice
DivideBuy is working with 500 retailers across several categories in order to understand how consumer spending habits are changing. Due to the pandemic, for instance, noticeable spikes in home improvement and furniture purchases have been recorded.
It is in the online retail space that the company will focus its development; in 2018, DivideBuy managed to raise £60m (US$80.2m) for investing in its technology, lending platform and partnerships.
"We are exploring new sales channel opportunities and researching new markets that will continue the growth momentum," said Jo Balsamo, Chief Marketing Officer. "This year has given us the opportunity to evaluate our performance. We're now ready for the next two years."
Other fintechs in Deloitte's list
Fintechs make up 40% of Deloitte's top 10 entries on the Fast 50 list, more than any other sector, as well as the second-most represented tech sector overall (after 'software'). 
Companies in the top 10 (excluding DivideBuy) included:
However, 2020 marks a slight decline in fintech's presence on the list compared to 2019, where the top three (Revolut, and DivideBuy) and 60% of the top 10 were claimed for the sector.