Financial Services (FinServ)
Digital transformation: Accelerating the change in FinTech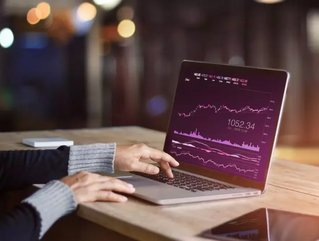 Eli Rosner, Chief Product and Technology Officer at Finastra, describes how COVID-19 has supercharged digital development in the finance sector...
Eli Rosner, Chief Product and Technology Officer at Finastra, describes how COVID-19 has supercharged digital development in the finance sector.
Prior to the COVID-19 pandemic, the topic of digital transformation was on the agenda for most companies as they developed a strategy for 2020. The myriad benefits, efficiency enhancements and cost savings made possible by reimagining how people, technology and processes interact on a daily basis were alluring and innovative, but, at that time, not wholly essential to ensuring business continuity. 
Coronavirus was the random economic test which no-one could have fully anticipated and as social distancing, remote working and lockdown rules became the norm around the world, companies which had seen the writing on the wall and already adapted to the digital era were the early winners.
Eli Rosner, Chief Product and Technology Officer at Finastra, the third-largest FinTech in the world, shares his views on why digital transformation remains one of the core industry trends in modern business.
Officially founded in 2017 through a merger between D+H and Misys, Finastra specialises in developing innovative tech-based solutions using its Fusion software architecture and cloud ecosystem. Currently serving approximately 8,600 customers around the globe, including 90% of the world's top 100 banks, the company's mission remains to unlock greater value from financial services for its clients.  
Speaking to us from his home office, Rosner is emphatic that the effect of COVID-19 has been to put digital transformation into overdrive. 
"It feels like the fast forward button has been pressed," he says. "I think it was burgeoning even before COVID-19 hit us, but the pandemic has just taken it to a whole new level; it's forced everybody to think differently about their business." 
Despite being a fundamentally tech-savvy company, he states that the accelerating pace at which digital transformation moves means there is no 'equilibrium' as such for Finastra to reach, only an increasingly better standard it strives to meet. 
"Our product roadmap features that were supposed to go out a year from now are getting developed much faster. In a matter of just two or three weeks, Finastra went to market with a set of products to improve liquidity for businesses and consumers looking for a PPP programme (paycheque protection program)."
In terms of the key technologies which provide the engine for digital transformation itself, Rosner identifies cloud, IoT (internet of things) and data analytics as the core trinity. "IoT can basically be considered all the devices that we interact with, so it's very diverse. The cloud provides a 'virtual centre' for all these distributed devices to connect and data analytics helps to extract value from the information." 
IoT and data analytics have been applied in numerous ways throughout FinTech, as well as usage in InsurTech (IoT wearables for health insurance purposes) and RegTech (data analytics to detect fraud), but it is arguably cloud that has distinguished itself as among the top tech enablers of the last 10 years. 
"The cloud has provided us near-infinite computing power," Rosner continues. "The quality, variety and velocity of data being controlled in one location has enabled all kinds of advanced technologies like VR (virtual reality), NLP (natural language processing) and more. It's truly very powerful."
Right now, it seems that there is a hunger in the finance industry for 'everything digital', but this isn't to say that companies are only focused on strictly technology-based solutions like the cloud. On the contrary, Rosner states that cultural changes and shifts in operational philosophy have come to define the contemporary approach to digital transformation in equal proportion. 
"The notion of open partnership ecosystems has been growing over the last two or three years," says Rosner. "As a matter of fact, one of Finastra's taglines is 'collaborate to innovate'. However, what I've witnessed over the last four months is the recognition of how strong open partner ecosystems can be." 
Without technology like cloud making information easily and securely exchangeable, these ecosystems could not exist. Also, Rosner reports that SMBs (small-medium businesses) have gained recognition in the wake of the pandemic as essential to the stability of economies, therefore spurring on efforts to empower them with the ability to operate on a "remote-hybrid" model, giving employees flexibility in the work schedule (i.e. remote working). 
Another aspect which must always be considered is 'a goal'; before embarking on a potentially long and expensive journey, what does a company wish to achieve through its digital transformation? An obvious aim might be cost efficiencies and indeed this is what many in the finance sector were initially drawn to. Even if this was initially true, however, Rosner doesn't believe that it will continue to be so: "Since the pandemic, everybody has been discussing the 'new normal' and how things aren't going back to the way they were. As such, R&D and agility are taking precedence instead." 
Traditional and legacy companies in the finance industry, where the introduction of a new product could take up to two years, are now competing with FinTechs that can develop exponentially faster. Cost efficiencies might still be important, but without a similar level of capability and speed, non-FinTechs risk losing customers for failing to innovate.
Finastra provides solutions for a comprehensive spread of the finance sector and we were curious as to whether Rosner thought a specific area - retail, banking, payments, lending, etc - had been particularly affected by digital transformation. His answer was straightforward: "All segments have been impacted. The difference is that anything to do with consumers has the highest visibility because of transaction volume and the fact that there are individuals involved in it. However, in corporate banking, for example, the ability to provide liquidity evolved immediately when supporting the PPP programme in providing loans to SMBs. The automation of the front office and the back office has become really critical; things are developing in terms of RPA (robotic process automation), it's just not visible to everybody."
However, despite the importance of technology and processes in creating a cogent strategy, it should be remembered that without factoring in 'culture', digital transformation is likely to struggle at best or fail at worst. There is a good reason for this: unless a company has an exceptional in-house tech development team, the 'tools' enabling change will essentially be the same for everyone. Where individual companies can make a difference is in asserting a corporate culture which unifies staff, attracts top-tier talent and wins over customers. 
"We have acknowledged the fact that we have to be more flexible in how we interact with our employees," says Rosner. "The biggest change, I feel, is the capacity for agile thinking and the ability to quickly shift, adapt, manoeuvre and work in this new environment." 
Paradoxically, he even intimates that the limitations of communication under remote working conditions have actually increased the quality of discussions: "We're now forced to hold weekly one-to-ones for the whole company across different interest groups to communicate strategy." 
Finally, Rosner concludes by stating that attracting and recruiting talent to power a digital transformation strategy should be a high priority in order to provide an enduring impact on the company. "The war on talent is raging and the best way to get people engaged is to give them challenges they've never experienced before. Nobody likes to get bored, but even the biggest innovators in the world experience it sometimes. At Finastra, we always provide employees with technological challenges and it's by combining them with diversity & inclusion practices, a flexible work environment and cutting-edge technology that we get the best talent."
Eli Rosner joined Finastra in 2018. Holding a BSc in Civil Engineering and a BA in Computer Science, both from Technion - Israel Institute of Technology, Rosner has held a variety of executive roles at tech companies, including Autodesk, Solera and NCR Corporation.
Based in the UK, he says that his role at Finastra is a balanced combination of business and technology: "I'm accountable for the overall product strategy of the company and managing our portfolio of products. This includes product management as well as going into the technical realms of architecture, engineering and operations."