Financial Services (FinServ)
Digital payments will be the future of finance post-COVID-19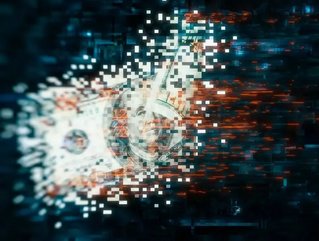 A new report by London-based credit company Capital on Tap has assessed the current finance market to discover what new trends are emerging...
A by London-based credit company has assessed the current finance market to discover what new trends are emerging.
Incorporating in-house research with contributed insights from 30 industry experts, 'The future of finance' report aims to provide businesses with practical advice on how to navigate the shifting, post-COVID-19 economic landscape.
Chief among the findings of the research is the emerging dominance of digital payment methods, which have gone hand-in-hand with the rise of e-commerce: 82% of shoppers in the Americas now use a credit or debit card and 66% use transfer platforms like PayPal.
Changing the customer experience
At the height of the pandemic, shopping in physical stores posed either health concerns or was otherwise impossible due to store closures. Simultaneously the usage of physical cash decreased as digital payments were recognised (and even ) as a safer, contact-free alternative.
"COVID-19 has given an insight into how businesses and individuals can manage their financial affairs differently. In itself, it's not brought new ideas to the fore, but it has accelerated the adoption of ideas which were already in place, if little used, pre-COVID-19," said Alastair Thomson, Finance Director, .
Increased focus on digital across the board has also inspired a renewed drive by financial service companies to upgrade their capabilities, such as or its .
Matt Hicks, the Commercial Director at , believes this can only be positive for consumers, "The digitisation and personalisation of the application process and the free flow of relevant data from customer to bank can lead to far better customer service/relationship management."
Moving towards a cashless economy
The report found that, on average, 28.5% of people between the ages of 16 to 34 had registered for mobile payments, by far the highest rate of adoption: 35 to 54 was lower at 16% and the figure only decreased further with age.
Although there is clearly still a desire for physical cash, the report infers that this will likely reduce further as people become accustomed to being paid electronically and spending digitally.
COVID-19 has almost certainly accelerated this change through practical necessity; the Financial Times' research on ATM withdrawals in the UK (included in the report) compares 2019's figure, which rarely dipped below 50 million per month, with 2020's showing a 62% drop.
What started from expediency may well continue once individuals and businesses realise the convenience, practicality and ease that digital payments can bring to the space.
"Add COVID to the factors already driving down the use of cash; the rise of debit cards and contactless payments, the ubiquity of smartphones, loss of ATMs - it can only accelerate the process," stated Stuart Lawson, Chief Revenue Officer of .