Financial Services (FinServ)
David Vanek: "The UK needs to nurture fintech talent"
By David Vanek, CEO, Anorak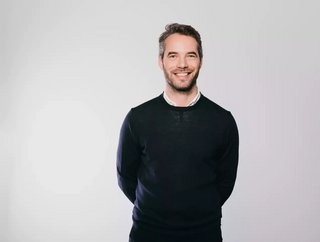 Vanek talks about challenging the insurance industry and the future of UK fintech
The insurance market is a complicated dinosaur in comparison to other financial sectors. We've seen radical innovation in other areas, such as ISA Investment and mobile banking. Insurance can sometimes come across as out of touch.
Following the wake of the global pandemic, life insurance, and protection products are more visible now than they've ever been before. Yet at the same time, 53% of people still have no protection in the UK and 54% don't understand how to fully protect themselves, or how much they should spend. 
The pandemic has led to a significant boost in people researching how life insurance, critical illness cover and income protection can help protect their families, with over eight million 22 to 44-year-olds considered taking out life insurance in the last three months, but the education out there is still incredibly limited or hard to come by. This means there is a huge appetite for innovative tech solutions in the insurance sector at the moment, to help people to access this kind of crucial financial information. 
As lockdowns continue to gradually lift across Europe and the UK, it's vital that we continue to support this industry growth and don't slip back into our old, outdated habits. To best achieve this, we need to ensure that funds are directed towards the sector to allow for even more innovation and a clear roadmap is created to make sure we continue to have access to the incredible talent across the globe. 
I co-founded Anorak in 2017 with Vincent Durnez after we realised there was a gap in the life insurance market for unbiased advice for anyone who needs it. On the Anorak platform, we ask people to input some key info about their lives, then use technology to calculate their needs and recommend the most suitable policies for them – as opposed to just pointing them towards the cheapest option, like a price comparison site.
However, many of the financial products out there are still extremely complex, designed to be sold through traditional advisers face-to-face - a service most people don't have access to anyway, let alone during the time of a global pandemic. As a result, providers have had to adapt to survive, and we've experienced accelerated demand from new distribution partners, including large retail banks, as they work to keep up with the demand for online services. 
At present, London is still the best hub for creating and scaling fintech and insurtech business. The city has an enormous range of financial services companies, is host to the FCA, plus attracts expertise and talent from across the globe. It's these reasons that attracted us to found Anorak here, and why many of the best international investors have their European base in the City. 
As we look to grow, we have come up against a barrier when it comes to finding the right talent. The introduction of a visa programme specifically for the FinTech sector is an encouraging first step, however, I feel it's the tip of the iceberg in terms of the changes needed to the UK immigration system if London wants to retain its global financial powerhouse status. If London intends to nurture and maintain it's innovative fintech industry culture, it's vital that the Government ensures challenger companies can access continental European markets, along with an international talent pipeline. 
Pictured: David Vanek
This article was contributed by David Vanek, Founder and CEO of Anorak