Financial Services (FinServ)
Databricks launches new platform for financial services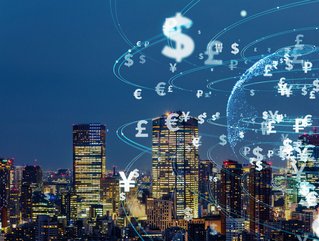 Databricks has launched a new platform called Lakehouse for Financial Services in order to accelerate data-driven innovation across the financial industry
Data and AI company, Databricks, has announced the Databricks Lakehouse for Financial Services, an open, modern data platform tailored to customer use cases across the Banking, Insurance and Capital Markets sectors.
On a mission to help data teams solve problems, the new platform is designed to offer customers solutions to address their technical and business requirements. With support for real-time analytics, business intelligence (BI), and AI capabilities on all data types, Databricks provides customers with a multi-cloud environment to mitigate the regulatory risk associated with vendor lock-in.
The Lakehouse for Financial Services incorporates data solutions and use-case accelerators for critical industry use cases like compliance and regulatory reporting, risk management, fraud, and open banking.
Driving innovation with AI
Headquartered in San Francisco with offices around the globe, more than 5,000 organisations worldwide, including Comcast, Condé Nast, H&M, and over 40% of the Fortune 500, rely on the Databricks Lakehouse Platform to unify their data, analytics and AI.
As the financial embraces open source and cloud technology in order to drive innovation, Databricks customers and industry partners such as Avanade, Deloitte, FINOS, Gemini, Nasdaq and TD Bank are accelerating the time-to-value of their data assets with the Lakehouse for Financial Services.
"For Financial Service Institutions around the world looking to modernise and innovate, the two most important assets are no longer its capital or sheer scale, but its data and its people," said Junta Nakai, RVP, Financial Services Global Industry Leader at Databricks. "The Databricks Lakehouse for Financial Services brings these two critical resources together on a secure, collaborative and open source-based data platform that allows FSIs to leverage data across clouds and drive innovation with AI."
Powering customer experiences and enhancing new analytical capabilities
TD Bank recently announced the acceleration of its data platform modernisation initiative that is leveraging Databricks on Microsoft Azure to enhance analytical capabilities and help power new customer experiences.
TD Bank's SVP Corporate Platforms, Jeff Martin, said: "At TD, our data and analytics capabilities are central to innovating for our customers in new and meaningful ways. By consolidating our data onto the Microsoft Azure cloud platform and leveraging Databricks, we are further enhancing and evolving the customer experience and supporting new product development."
Additionally, Databricks' Delta Sharing empowers standardised, real-time data sharing with leading financial data providers like Nasdaq, Factset and Intercontinental Exchange, making it easier to consume, share and monetise data through the lakehouse platform.