Financial Services (FinServ)
CTO of HOKK Finance, Lawrence Huston discusses crypto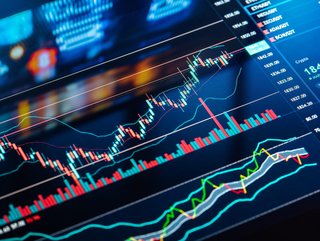 Lawrence Huston talks about all things crypto and working at HOKK Finance, which builds decentralised financial products that challenge modern banking
Lawrence Huston has recently joined USD$800mn crypto company HOKK Finance as CTO. Huston is expected to play a leading role in HOKK Finance's global expansion and product development plans over the next few months.
He's best known for creating Travelocity, which was acquired by Expedia for USD$280m in 2015, and brings a wealth of experience to the HOKK Finance team.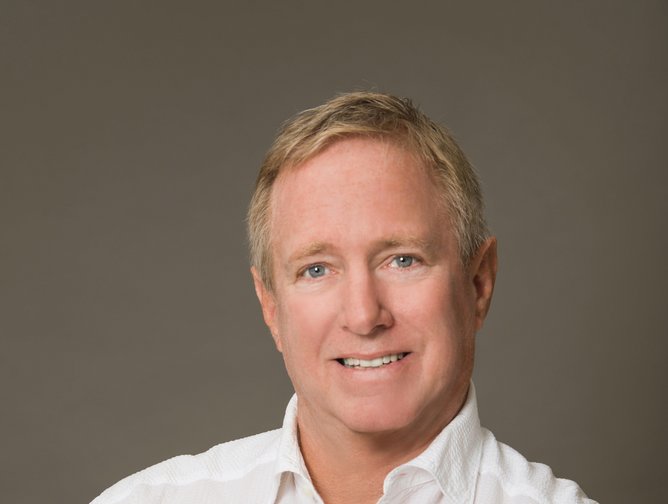 Can you tell us about your role and responsibilities?
Initially, I came on as a strategic advisor performing due diligence on all the HOKK Finance protocols, marketing, and the project as a whole. Upon completion of this process, the company asked me to come on board as the CTO. Currently, I am working with the management team on securing an institutional investment into HOKK, which we believe will be complete within the next 90 days. Afterwards, I will work with our VP of Engineering providing visionary guidance into the HOKK suite of products.
What is your point of difference as a business?
$HOKK token began its journey in 2021 as one of the original "meme" tokens, reaching an USD$800mn market cap within 90 days of ICO. Today, it is the world's first DeFi MEME-UTILITY™ token, emerging as a leader in multiple DeFi protocols, including frictionless access to cross-chain bridges that produce non-synthetic assets due to the $HOKK token being native to the current three chains it runs on, which for now are Ethereum, BSC and HECO. This seamless and permission-less cross-chain public bridge enables the transfer of native tokens without having to use synthetic assets such as wrapped tokens, making it a truly decentralised exchange that enables swapping of native tokens across multiple chains. Interestingly enough, HOKK set aside nearly six billion tokens to expand on additional chains.
The DeFi aggregator allows users to stake capital (ETH, USDC, NFTs, etc.), with daily yield and automated yield farming, generating passive income with a generous APY for its investors. HOKK's ecosystem also includes the ability to stake $HOKK tokens (soon to be other tokens) and receive $ETH and $TREATS, which is HOKK Finance's governance token.
Additionally, there is a collection of 4,444 unique HOKK Finance NFTs available for staking, trading, and yield earning the moment they are minted, at no cost to the investor.
What technology are you most looking forward to using more of?
We're most excited about several of our upcoming developments:
1) The ultimate, universal crypto wallet empowering users to send and receive crypto to loved ones, pay for anything online or in a store, accept crypto for your business, and track and manage your portfolio
2) A community-driven launchpad focused on helping early-stage, Web3 projects where investors can use their $HOKK tokens towards the most promising blockchain companies in the industry
3) An educational platform that teaches the HOKK community how to use all the Defi products and cross-chain functionalities
4) A decentralised lending protocol that allows investors to lend or borrow cryptocurrency without going to a centralised intermediary.
What has been your career highlight prior to your current role?
Prior to becoming completely focused on Blockchain/Crypto, I was the Co-Founder and CTO of Travelocity, the world's first travel website, which sold to Expedia for USD$280mn. I was a developer on the first Global Internet based on TCP/IP. Since then, I have been the CTO of a major Crypto VC, designed and built a dApp for a cross jurisdictional legal system that uses DeFi for things like escrow, insurance, etc. I designed one of the major IDO launch pads, developed a DEX AMM for security tokens, a unique crypto lending and borrowing protocol, Metaverse projects, NFT projects and P2E gaming with a focus on tokenomics.
What has been your highlight in your current role?
Working with the amazing and driven team at HOKK - our tech and management team are second to none. Also, helping put together an institutional round of funding for the company.
What is your leadership style?
I lead more by finding or hiring people who are good at what they do and then letting them do it.
What exciting plans do you have coming up as an organisation?
Securing our current round of institutional investment, which will be utilised to grow the company's revenue and IP, and building on the current and proven revenue-generating ecosystem.