Financial Services (FinServ)
Contactless card limit increases to £100 from £45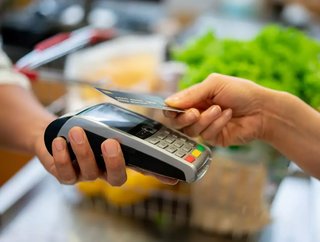 The contactless card payment limit has increased from £45 to £100 from today, due to the popularity of contactless payments
From today shoppers will now be able to make payments of up to £100 with a tap of their debit or credit card.
The contactless card payment limit has increased from £45 to £100, but many retailers' terminals will need to be updated so the option will not be available everywhere immediately.
Some banks have said they will allow people to set their own contactless card limits at less than £100, or turn off contactless altogether, amid concerns about fraud.
Steffen Vollert, C-Founder & CTO, Volt: "With at least 135m contactless cards in circulation and the technology accounting for 9.6bn payments a year, there's no doubt that the new contactless limit brings new opportunities for many. Consumers will benefit from greater flexibility and convenience; merchants could see an increase in sales and operational efficiencies; payment service providers might experience an uptick in transaction volumes."
"However, concerns that the increased limit will make it easier for fraudsters to steal larger sums of money from cardholders are valid, and should not be disregarded. During the first six months of this year alone, contactless fraud – covering cards and mobile phones – totalled £7.6m, according to UK Finance."
Raising contactless payments 
This marks the fifth time that the limit has been raised after it was initially set at £10 in 2007. Early on in the pandemic (April 2020), the limit was increased to £45, this was due to some shops restricting people's ability to pay with cash during the crisis, although Bank of England research suggests the risk of catching Covid-19 from banknotes is low.
Between January and July, 60% of all debit and credit card transactions across the UK were contactless, according to trade association UK Finance. This accounted for 6.6 billion payments, with a value of £81.4 billion.UK finance figures indicate that in 2016 just 7% of all payments were made using contactless cards.
Mick Fennell, Business Line Director of Payments at Temenos, said: "The decision to increase contactless payments to £100 from today is another clear landmark in the journey to the land of ubiquitous, seamless, frictionless digital payments. While card payments continue to lead, we are also observing a definite trend to direct account payments, which are gaining momentum through the accelerated use of tokenisation, open banking, and instant payment schemes. We're witnessing significant growth in the automation of direct pay-ins and pay-outs on websites, and we expect to see much more of this open banking-led payments technology in e-commerce in the coming years."