Financial Services (FinServ)
Coinbase signals IPO in landmark for crypto industry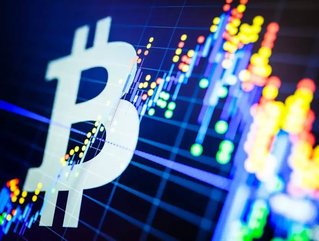 The US' biggest cryptocurrency exchange filed with the SEC in what would be a milestone for major crypto firms...
Coinbase is set to make history as the first major cryptocurrency firm to publicly list in the US, signalling its intent with a document to the Securities and Exchange Commission.
The US' biggest platform for buying, selling and trading virtual currency confirmed in a blog post that it had submitted a Form S-1, the document used by companies to register their securities with the SEC prior to a public listing. 
The San Francisco-based company did not divulge whether it would seek a traditional IPO or instead opt for a direct listing, and said it expects the filing to become effective after the SEC completes its review. 
Coinbase will not be the first cryptocurrency-based business to go public per se, but it is the first of its size to test the public market. Founded in 2012, Coinbase was one of the pioneering crypto exchanges and became the first crypto unicorn in 2017. It ranked at number seven on our recent roundup of the biggest crypto exchanges by volume, and boasts more than 35m users and more than $25bn in assets on its platform. 
All eyes will be on Coinbase when it announces more details. It will be viewed as the benchmark for mainstream appetite of digital assets and open the doors for investors to gamble on the digital market without taking an active stake in the assets themselves. 
Bitcoin boom
The landmark filing comes amid a hot streak for both IPOs in the US and the value of Bitcoin, the most popular virtual coin traded on crypto exchanges, which continues to trade well above its previous peak after earlier this week punching through the $20,000 resistance mark for the first time. 
Bitcoin value, via Coindesk.com 
The digital currency has yet to dip below that line, hovering between $22,500 and $23,500 in the past 24 hours. Bitcoin has rocketed more than 400% in 2020 from a nadir in March as the coronavirus pandemic swept the world. Its recent ascent has created a halo effect boosting the value of other popular altcoins such as ETH, which added more than $60 to its value in the past two days.